Volvo S90 and V90 Gain New Performance Package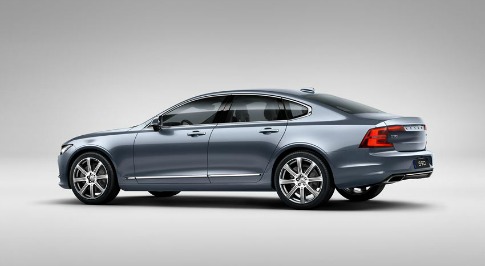 Volvo's tuning company, Polestar, has done a little bit of tinkering with the S90 and V90, as they have with so many past cars in the Volvo line up. Both cars have now benefited from the Polestar Performance Optimisation package.
In terms of figures, the changes to the cars' power outputs aren't huge. The D5 diesel engine has been boosted from 232bhp to 237bhp, with the torque raised to 500Nm from 480Nm. However, Polestar have commented that, although the number increases are modest, the Performance Optimisation package has overhauled the entire drivetrain to make for better handling, and a more dynamic, immersive driving experience.
The COO of Polestar, Niels Möller, commented:
"We continue to enhance the performance of Volvo's new, class-leading SPA vehicle architecture and Drive-E powertrains. The S90 and V90 already offer excellent driving dynamics, and we are delighted to raise the performance level even further with Polestar Performance Optimisation."