A Step-By-Step Guide to Buying on Motability with Bristol Street Motors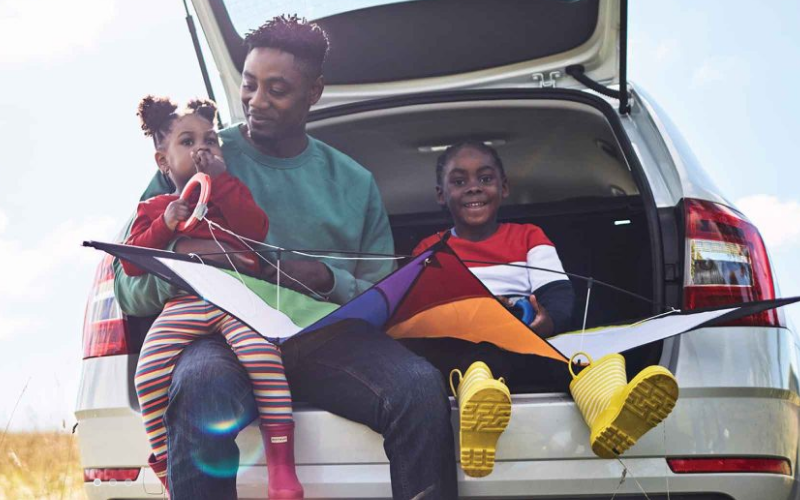 At Bristol Street Motors, we are proud supporters of the Motability Scheme, which offers affordable, worry-free motoring through an all-inclusive leasing package to help disabled people, their families and carers regain their independence and become mobile.
In this step-by-step guide, we will cover everything you need to know about buying on Motability with Bristol Street Motors. From explaining what Motability is to showing you how to order your Motability car, we will cover all aspects to help you get started.
What is Motability?
The Motability Scheme aims to provide accessible motoring for disabled drivers, and their families and carers, to help them regain their confidence and enjoy the freedom that driving enables.
By simply exchanging all or part of your mobility allowance, you will be able to lease a brand-new car without any worries associated with buying and owning an older vehicle. This all-inclusive package includes owning a brand-new car (which is upgraded every three years) as well as having access to full RAC Priority One breakdown cover, tyre & windscreen replacement cover, servicing, repairs, tax, and insurance for up to 3 named drivers.
Specialist Vehicle Adaptions can also be arranged, with many available at no extra cost to you, including driving aids, storage, and features to help with accessibility. Our sister company, Bristol Street Versa, specialise in Wheelchair Accessible Vehicles too, offering free home demonstrations and a wide range of Ford, Renault, and Volkswagen WAVs to meet all needs.
At Bristol Street Motors, we are committed to finding the right deal and vehicle for you because we believe everyone should have access to worry-free motoring, to regain their independence and live a free and full life.
How does Motability work?
Motability works by using all or part of your mobility allowance in exchange for a new car, and you won't have to worry about arranging the payments either. The Department of Work and Pensions sort this for you and pay Motability directly, giving you one less thing to worry about.
Every three years, you will be able to upgrade your vehicle, and as part of one of the biggest automotive retailers in the UK, Bristol Street Motors can offer you a great range of Motability vehicles from the world's leading manufacturers, to suit all needs and tastes.
However, before we delve into more details about buying on Motability at Bristol Street Motors, let's take a look to see how you can find out if you are eligible.
Am I Eligible for the Motability Scheme?
There are a few ways you can find out if you are eligible for the Motability Scheme.
Firstly, if you receive any of the below allowances and have up to 12 months' award length remaining, you could be eligible to join.
Higher Rate Motability Component of the Disability Living Allowance
War Pensioners' Motability Supplement
Enhanced Rate of the Motability Component of Personal Independence Payment Armed Forces Independence Payment
If you're still uncertain, our friendly team of Motability specialists are always on hand to help you. You can either contact us online, on the phone, or by making an appointment to visit your local Bristol Street Motors dealership – you choose whichever way makes you feel most comfortable.
Once you find out if you're eligible, all you will need is an award notice or letter of entitlement, proof of address, driving license(s) and your grant letter (if applicable) to complete your application.
Choose the car for you
Now for the fun part – choosing your Motability car!
At Bristol Street Motors, we stock a wide range of Motability cars to suit all requirements. Our team of Motability specialists will offer expert advice and guidance to ensure you're choosing the right vehicle to suit your needs.
From Ford and Vauxhall to Nissan and Peugeot, you will have the opportunity to choose your favourite model from the world's most popular manufacturers. Many have optional adaptations, which can be added at no extra cost, including driver aids, like pedal modifications and remote-control devices. There are also storage and accessibility features that can be installed, including hoists and swivel seats.
For customers who require a Wheelchair Accessible Vehicle, our sister company, Bristol Street Versa, are specialists in this area, and will offer a first-class service to find you the right WAV for your lifestyle.
The customer's name does not need to be the driver of the vehicle - you can nominate a career or family member to be one of three named drivers so that they can drive the vehicle for you.
At the moment, Motability have temporarily suspended new applications and orders. We will keep you up to date on when orders will resume.
Speak with our dedicated Motability specialists
Once you have chosen your car, you might want to pre-book a test drive or arrange to discuss other options. Our dedicated Motability specialists are available 7 days a week to help with your application. You can either contact us online, on the phone, or by making an appointment to visit your local dealership.
Due to the current climate, we have put new measures in place to ensure the safety of both our colleagues and customers. On arrival to every dealership, you will still be greeted with a warm and friendly welcome. However, it will be touch free - rather than a handshake.
Social distancing measures are in place and hand sanitiser and PPE will be available to you. There will be plenty of floor markings and posters on display to help guide you, and although our sales colleagues will be wearing face masks, they will still be smiling underneath.
Test drives are also being carried out slightly differently due to the Covid-19 pandemic, and to maintain safety, a member of our team will not accompany you on your test drive.
Find Out How We Are Doing Things Differently
Order your car
After making your final decision, a Motability specialist will work with you to finalise your order and will request any required adaptations for you.
Under normal circumstances, the lead time on delivery can differ depending on which make and model you choose. However, we will keep you regularly updated and will arrange a suitable date and time for you to collect or to have your vehicle delivered.
However, due to the current situation, orders are delayed and we are working closely with Motability to find out how long it will take.
Collect your car
Once a date has been confirmed, you can either choose to collect your new car from your local Bristol Street Motors dealership, or you can opt to have it delivered straight to your door.
At the moment, the collection and delivery of vehicles will be carried out without any contact, to maintain the safety of all colleagues and customers.
Does a Motability agreement include maintenance?
Yes. The Motability Scheme is an all-inclusive package, which includes many aftercare services. Here is a list of what's included:
Full RAC Priority One breakdown cover
Tyre and Windscreen replacement cover
60,000-mile allowance over the three years
Servicing
Repairs
Tax
Insurance for up to 3 named drivers
Our technicians are trained to manufacturer standards and will carry out any work you may require, with the latest technology and tools, in our state-of-the-art workshops. Even after your agreement has been made, you can count on our team to be there for you for any help or guidance you may need concerning any aftercare services.
Learn More About Our Aftersales Services
When can I order my new Motability car?
Motability agreements generally run for three years, after which you can upgrade to another Motability agreement, providing you still meet the eligibility criteria.
When your time comes to renew your agreement, Bristol Street Motors will be waiting for you. However, all new applications and orders have been temporarily suspended for the time being, due to the COVID-19 pandemic. We are monitoring the situation closely and will advise you when this changes.
Happy to help
At Bristol Street Motors, we don't have a #motabilitymonday or #motabilitymonth, because we believe in #motabilityeveryday.
Whether you're looking to join the scheme or simply want to find out more about what Motability has to offer, our team of friendly specialists are committed to providing you with a first-class service and will be happy to help. And, our help won't stop once you find your dream Motability car. We will be with you every step of the way, from buying through to aftercare services, and we will look forward to welcoming you back when you're ready to upgrade to another brand-new Motability car in 3 years' time.
If you have any questions, please do not hesitate to get in touch. You can either enquire online, give us a call, or make an appointment to visit us today.