5 Ways To Be A Better Driver In 2019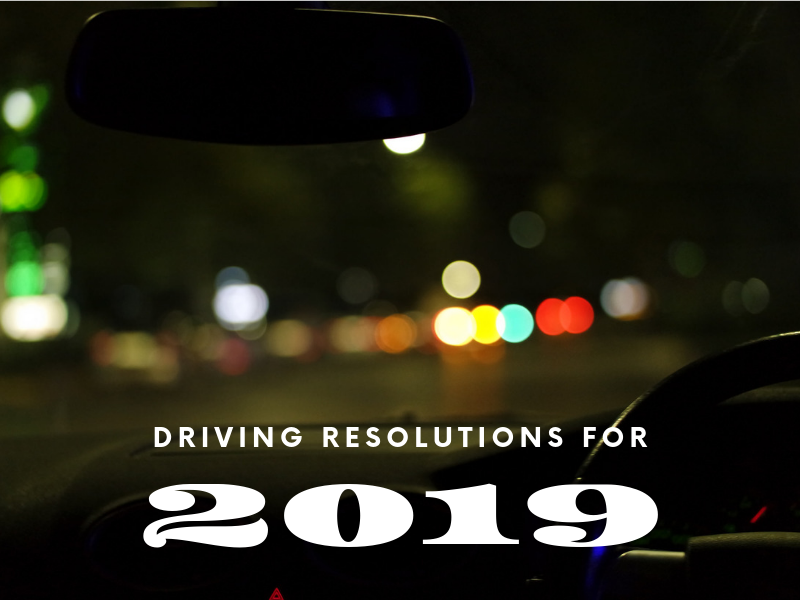 It's that time of year, when everyone starts to look ahead to what 2019 might hold in store, with many people setting personal goals like eating better, drinking more water and exercising more. These goals are all fantastic – but why not add a few driving-related resolutions to the mix? There's always room for improvement, right?
1. Be cool
This means… no tailgating, no pulling out of junctions without looking, no cutting people up on roundabouts, no parking in parent / disabled bays (unless you're a parent with a small child or disabled), no parking inconsiderately, no turning into the Incredible Hulk because the person in front of you is driving 2 miles per hour slower than the speed limit.
If however, there's a lane closed ahead – and there's someone who knows the lane is closed, but they choose to drive in that lane up until the point of it's closure, meaning they effectively force their way to the front of the queue… It's ok to be annoyed with those people. Those people are the worst. Don' t do anything rash though. Deep breath and count to ten.
Always let people off slip roads, and always thank others that do the same for you.


2. Save money
Now, we all know that fuel ain't cheap. Unless you drive an Electric Vehicle, you'll probably feel the pinch when it comes to filling up. The good news is there are things you can do to get more mileage for your money! Things like making sure you're in the correct gear, reading the road well in advance and accelerating steadily will help.
Making sure your tyres are inflated properly, going easy on the AC and keeping loads low (clear all that junk in the trunk) all help too.
One of the biggest things you can do to save money though, is to shop around for your car insurance. Don't assume that your current insurer is automatically going to give you the best deal! It only takes half an hour, and it could save you hundreds!


3. Look after your car
Improper car maintenance could prove more damaging to yourself than your wallet, so it's important to keep on top of it! Click Here to check out our handy Winter Maintenance Check List, and get started!
It's not just about the moving parts though – if you want to keep your car looking its best, remember to make sure you clean and wax it regularly… paintwork can be pricey, and when the time comes for you to sell your car, well looked after paintwork can help you fetch the best possible price


4. Look after yourself
It's not all about the car. You need to always be sure that you're in a good enough condition to drive. Get regular eye tests, keep prescription sunglasses in the car, get plenty of sleep and ease off the booze (and other substances). Click Here to read our Guide To Driving During The Festive Season. Make it your resolution to look after yourself (and your passengers).


5. Accept when it's time to change
If 2019 is the year for you to change your car, then not to worry - we have thousands of new and used cars in stock. Don't automatically think that buying outright is the only way to go. There are lots of different payment options that are suitable for people in all kinds of circumstances… Contact your Local Dealer to talk through the best option for you.


So, now that you've made your resolutions, where next?
Click Here to Book a Winter Health Check
Click Here to Browse our New and Used Cars
Click Here to Find a Dealer Near You