A look at the UK's new and used car markets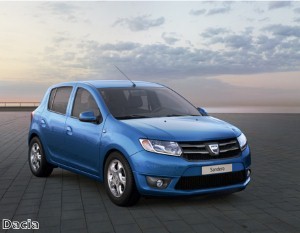 The new year is well and truly underway now, with 2013 set to present motorists with a wide variety of attractive new vehicles to splash their cash on.

On top of this, drivers on the lookout for a set of wheels which is great value-for-money will be pleased with the offers currently being presented in the used car market right now.

Here is a look at both the new and used car scenes in 2013:

New Cars

Dacia Sandero

Romanian car maker Dacia is looking to make an instant impact on the UK's new vehicle market by releasing the Dacia Sandero in January 2013.

Claimed by the manufacturer to represent "big car features" with "small car prices", the Sandero is a perfect family vehicle due to its interior being designed to offer ample space for even five adults.

What's more, air conditioning and cruise control units have been fitted as standard and aim to deliver a relaxing drive every time.

On the topic of technology, the Dacia Sandero is fitted with a stylish Radio/CD player system complete with Bluetooth connectivity, USB functionality and AUX accessibility as well as the option of handy rear parking sensors.

Vauxhall Adam

Drivers will have a tough task to find a car that can be more customised to their needs and desires than the new Vauxhall Adam. Let's look at how a typical purchase of this funky city car will take place when it is launched in March 2013.

To begin with, motorists have the option to choose from one of three trims – Jam, Glam or Slam. All very simple so far.

After this decision has been made, drivers are then pitted to select between 12 exterior paintjobs, which come with quirky titles such as 'Papa Don't Peach' and 'Saturday White Fever', and then add a roof colour from a choice of 'Men in Brown', 'I'll be Black' or 'White my Fire'.

Should a driver desire, they can keep on customising their Vauxhall Adam by selecting a Splat, Fly or Stripes exterior decal pack.

Finishing off the outside of the car is a choice of 20 wheel designs, before sifting through a dozen interior colours and a wide range of dashboard surround styles when stepping inside the vehicle.

Oh and then there is tough decision of finishing the Adam's roof lining with a sunroof, or 60 LED lights decorated in celestial constellations, clouds, leaves or a black and white chessboard formation.

Quite simply, two Vauxhall Adams should never be alike.

Used Cars

Ford S-MAX

Despite being on the UK roads since 2010, the Ford S-MAX is still getting plenty of love in the motor industry.

In fact, The Sunday Times' Driving magazine recently stated that the vehicle was the top used MPV that money can buy in this country at the moment.

Packing a sleek exterior design, a high-quality interior setup and the ability to offer perfect handling no matter the road conditions, it soon becomes clear why the S-MAX is so cherished.

Well-known Top Gear host Jeremy Clarkson has even ushered this Ford MPV with praise in the past, writing in his review of the car in the Sunday Times: "My test car had a full-length glass roof, a simply outstanding stereo/sat nav system and a sporty starter button. It was a genuinely nice place to sit. Better still, it is a hoot to drive."

Citroen C1

It can be argued that the Citroen C1 is closing in on retirement if such a thing existed in the car market, having been originally released way back in 2005.

However, the vehicle is still packing a punch and is actually providing plenty of competition to the younger Peugeot 107 and Toyota Aygo cars.

So what has kept the Citroen C1 going strong? For starters, the motor offers a firm ride and precise handling no matter the road conditions.

On top of this, its funky, lightweight design ticks the box when it comes to flying along an open road and looking good while doing so.

There is also the matter that hiding under the C1's bonnet is either a three-cylinder, 1.0-litre petrol engine – capable of delivering 68bhp – or an impressive 55bhp-producing 1.4-litre, four-cylinder diesel unit.

It can be argued then that the Citroen C1 is perfect when seeking out an all-round car.