Alfa Romeo unveils new Giulietta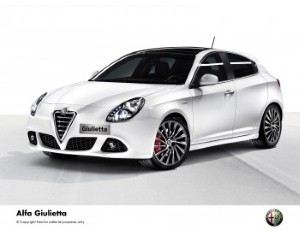 Alfa Romeo has launched a new stylish model in the form of the Giulietta.

Based on the hugely popular 1950s model, the all-new sports car is agile, comfortable and easy to handle.

Customers looking for an everyday vehicle that packs a sporty punch might opt for the Alfa Romeo Giulietta, since it offers a turbo engine, start & stop technology and a lightweight frame.

Its interior takes inspiration from the original Giulietta, including streamlined features and a central dashboard, on top of a large 350-litre boot.

Available in nine colour variations and a choice of seven wheel types at between 16 inches and 18 inches, the model boasts advanced driving assistance technology such as VDC and has a coupe body shape.

The release of the model is supported by an advertising campaign headed by US actress Uma Thurman.

Commenting on the upcoming opening of a new Alfa Romeo dealership in Worcester, Tony Walters of Bristol Street Motors said: "The new Giulietta is simply stunning. It brings with it the style and class that we have come to expect from the Alfa Romeo brand."