Anti-siphon device created for Iveco Daily and Ecodaily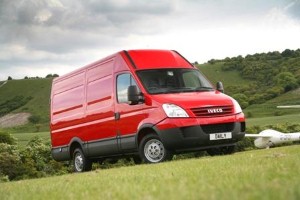 Posted by Sebastian Turkenburg

Commercial vehicle manufacturer Iveco has teamed up with TISS Security Systems to create a device that prevents fuel siphoning by thieves.

Entitled TankSafe Daily, the device is based on a similar product by TISS called TankSafe Standard, which is made for trucks.

The gadget will feature in Iveco Daily and Ecodaily models and is designed to prevent thieves being able to steal fuel from inside the vans.

According to Iveco, the device was developed as a direct response to owners, who have increasingly reported having their fuel being taken in this way.

The firm states that independent tests by Mi Technology have shown TankSafe Standard can provide 75 per cent more anti-siphoning protection than other competing devices.

"TankSafe Daily features the same level of protection but has been re-engineered specifically for the Iveco light commercial vehicle range," Iveco added.

Earlier this year the Gloucestershire Citizen reported that drivers were increasingly reporting incidences of their fuel being siphoned from their tanks.