Arsenal stars swap football for ballet in new Ds5 campaign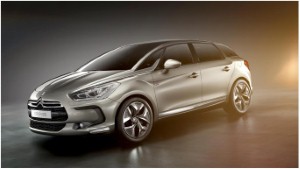 Arsenal's recent turnaround of form in the Premier League could be down to an innovative new advertising campaign for the Citroen Ds5.

The French carmaker has teamed up four of the London side's players with the English National Ballet for a series of new videos.

Alex Song, Wojciech Szczesny, Alex Oxlade-Chamberlain and Bacary Sagna swapped the football pitch for the ballet bar for the video, which shows the players meeting up with ballerinas at the stately Brocket Hall.

A warm-up session highlighting the difference between the two disciplines then ensues before they team up for a combined performance.

The stars then hop into a brand new Citroen Ds5 and drive off.

Citroen's idea for the video comes as part of the wider 'The Refined, Redefined' campaign. And its work as the Official Automotive Partner of Arsenal Football Club.

Motoring enthusiasts can view the video by logging on to Citroen UK's Facebook page.

Jules Tilstone, marketing director at Citroen UK, said: "As the Official Automotive Partner of Arsenal Football Club, we have already created a number of successful joint campaigns.

"With this project, we wanted to take their top class footballers, renowned for their refined style of football, and put them into a new environment that would redefine their sporting talents."

The boss added that the advert provided a" unique opportunity to bring together two contrasting worlds with individuals who are all at the top of their game".

A 'Making-of' and two 'Behind-the-scenes' films will also be revealed later this month showing the players trying out some more contemporary dance moves.

Szczesny in particular shows a musical talent that surprises both the ballerinas and his fellow players.

It comes after the Citroen Ds5 was released in the UK on April 2nd with prices ranging from £22,000 to £32,000.