Bristol Street Motors dealers win Guild of Gold Lion recognition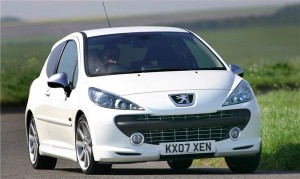 Chesterfield and Worksop Peugeot have been ranked among the manufacturer's top 35 dealerships in the UK.

The company has welcomed the showrooms into its Guild of Gold Lion for 2010, a group of the most "prestigious" Peugeot dealerships that excel in sales, parts and customer service.

Dealerships are tested through demanding operating standards programmes which evaluate vital factors affecting the business.

The number of new registrations achieved by a branch is key, while Peugeot also takes into consideration customer satisfaction and the ability of sales staff through the use of mystery shoppers.

Martin Boagey, Bristol Street Motors regional director, said: "We are delighted that our dealerships in Worksop and Chesterfield have been selected by Peugeot for such a prestigious accolade.

"We strive to deliver the highest standards in customer satisfaction and we thank Peugeot for recognising our efforts."

The company also operates Peugeot dealerships in Banbury, Harlow, Northampton, Oxford, Paisley and Dunfermline.