Boris Johnson welcomes Peugeot iOn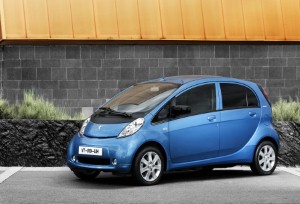 London mayor Boris Johnson has viewed the all-new Peugeot iOn, the first zero tailpipe emissions car to go on general sale in the UK.

The model, which has already received praise from reviewers and industry experts, will benefit from £250 million of funding for electric vehicles to be provided by the government.

Commenting on the funding, Johnson emphasised the importance of electric vehicles to reducing the environmental impact of transport, saying they will play "an increasing role" in everyday life.

Jon Goodman, managing director of Peugeot UK, added: "On top of the environmental benefits, the Peugeot iOn needs no costly fuel to operate, it is exempt from the congestion charge and it is free to park in some London boroughs. That's a pretty compelling portfolio."

Peugeot was named Green Fleet Manufacturer of the Year at the inaugural Fleet News 2011 Awards earlier this month, thanks in part to the release of the iOn, low-emissions diesel models and its new e-HDi micro-hybrid engine option.