Peugeot 508 named Best New Car of 2011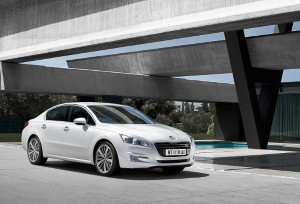 The Peugeot 508 has bagged a top industry award.

According to the manufacturer, the all-new saloon range has been named Best New Car of 2011 in the Fleet World Honours.

Fleet World editor Steve Moody described the 508 as "a massive leap forward" from the Peugeot 407

"It offers a premium brand level quality cabin, a range of frugal, refined and powerful engines all wrapped in a stylish bodyshell, taking the firm right back into the upper echelons of this vital fleet sector," Mr Moody noted.

Phil Robson, fleet director for Peugeot, went on to label the vehicle as "an incredible car" and stated that it would undoubtedly win more industry awards in the future.

The news comes as the 3008 HYbrid4 was named Best Eco Car of 2011 in the Diesel Car Awards, while the Peugeot RCZ was crowned Sports Car of the Year.

A recent review of the Peugeot 508 published in the Telegraph argued that it is good enough to rival the Ford Mondeo as a family car.