Bristol Street Motors Morpeth 'one of the UK's best Ford dealerships'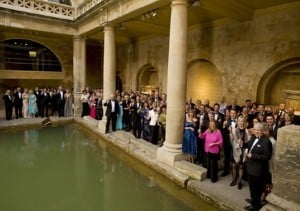 Bristol Street Motors Morpeth has been awarded a major prize for customer satisfaction from top manufacturer Ford.

The north-east company was given the 2009 Chairman's Award, an accolade that recognises it as one of the UK's best Ford dealerships, according to its customers.

It acknowledges the hard work put in by employees at the branch to exceed customer expectations and deliver a superior service.

Ingvar Sviggum, vice-president of marketing, sales and service at Ford of Europe, said the award highlighted the "commitment and outstanding achievement" of the Morpeth company last year.

Addressing the firm, Mr Sviggum added: "Your focus and ability to deliver excellence in customer satisfaction performance, vehicle sales, finance penetration and parts sales helps to mark both your dealership and Ford out as market leader."

In related news, a Bristol Street Motors employee was named Best Motability Specialist at an award ceremony yesterday (August 16th).

Gavin Gray was rated ten out of ten for positive attitude and dedication by many of his customers, leading Motability Operations to recognise his achievement with the accolade.