Bristol Street Motors sponsor the first ever PFA Fan's Women Player of the Month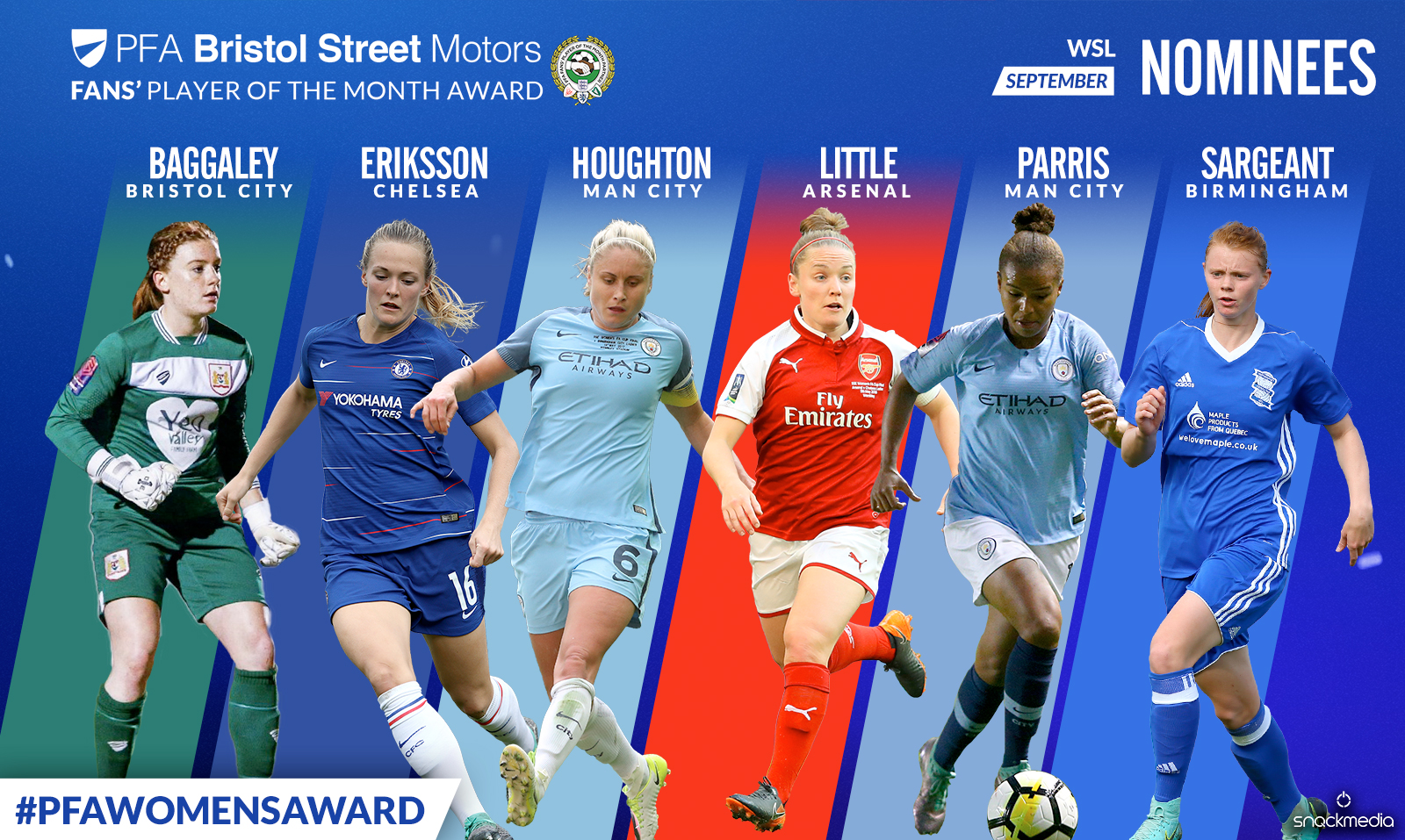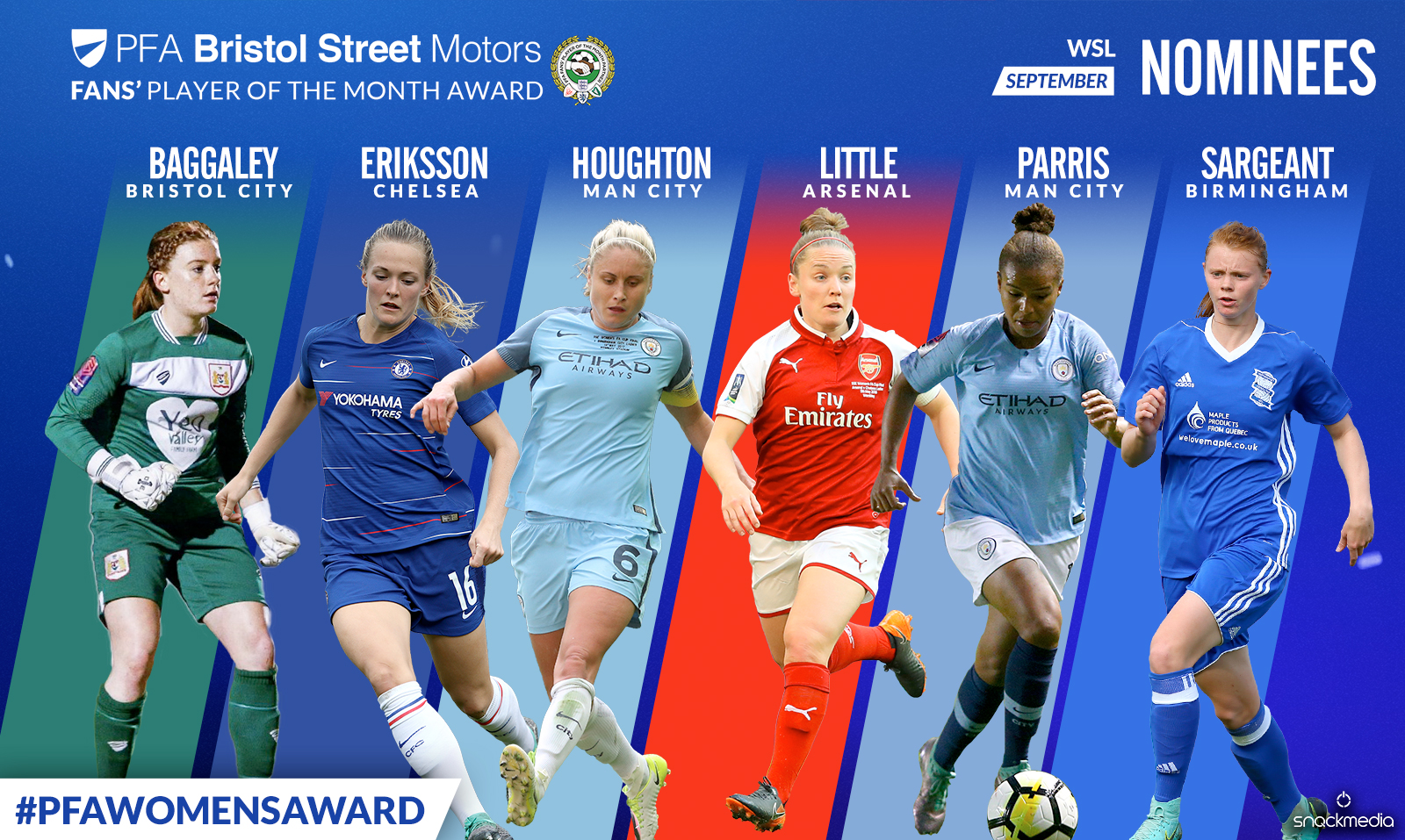 Bristol Street Motors are proud to sponsor the Professional Footballer's Association, who are launching the PFA Fans' Women Player of the Month Award for the first time in their 111-year history.
The monthly award will run alongside the PFA Bristol Street Motors Fans' Player of the Month Award, which recognises male players in the english football leagues, and the shortlist will be curated by panelists from the PFA and Snack Media, as well as guests panelists!
Once the shortlist is confirmed the vote opens up to the public, accompanied by some footage of each nominee to help make your decision! You can vote by going to this page when the votes are open, or keeping an eye on our social media pages where we will post the link and announce the winners!
The PFA Chief Executive, Gordon Taylor, said ""There was no question about introducing a voting category for the women's game. There are so many talented footballers in the FA WSL and they deserve to be recognised each month for their on-field achievements. Snack Media has been so influential in helping us boost prestige, awareness and engagement in the PFA Bristol Street Motors Fans' Player of the Month Award that we felt completely confident of asking them to add to their already great service and run this latest addition to the Awards"
Niall Coen, Founder and CEO of Snack Media, said, "When we were given the opportunity to help raise the profile of women's football in this country by Gordon Taylor and the PFA team we jumped at the chance. It's fantastic to see the introduction of this Award and we see it as a positive step for recognition of the excellent talent in the women's game. As The PFA's media partner and fan engagement experts, we understand how football fans think and behave. By using video highlights, our expert panellists and our voting tools to help fans select the best player each month we are sure that the FA WSL Fans' Player of the Month Award will be a huge success."
Liz Cope, chief marketing officer at Vertu Motors, said: "We are thrilled that the PFA has introduced the Fans Women Player of the Month Award and we are very proud to support it. Women's football is making its mark now more than ever and it is important to demonstrate diversity and equal support for what is a fantastic league. We look forward to seeing the variety of winners over the coming months, in addition to the unwavering fan support that football is famous for".
The voting for the first award has already ended and the winner announced and the next chance to vote will be in November!