British motorists 'still driving tired'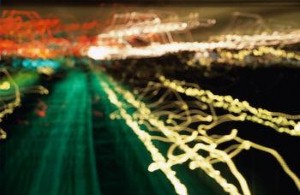 British motorists do not fully understand the dangerous implications of driving while tired, it has been claimed.

According to road safety charity Brake, 74 per cent of drivers have got behind the wheel despite feeling tired in the past year, while nine per cent do so every week.

The survey indicates a high rise in the complacency of motorists when compared with 2006 figures, which showed 46 per cent often drive tired.

Department for Transport statistics show an estimated 20 per cent of fatal crashes on trunk roads in the UK are caused by tired drivers.

Brake campaigns officer Ellen Booth said the figures were "terrifying".

"It only takes a couple of seconds of sleep to cause a fatal crash, yet millions of drivers are regularly getting behind the wheel while tired," Ms Booth commented.

Some 70 per cent of drivers open a car window to prevent sleep, compared with 69 per cent who take regular rest breaks.

Around eight people die on British roads every day, according to Brake.