Cars to Look Forward to in 2016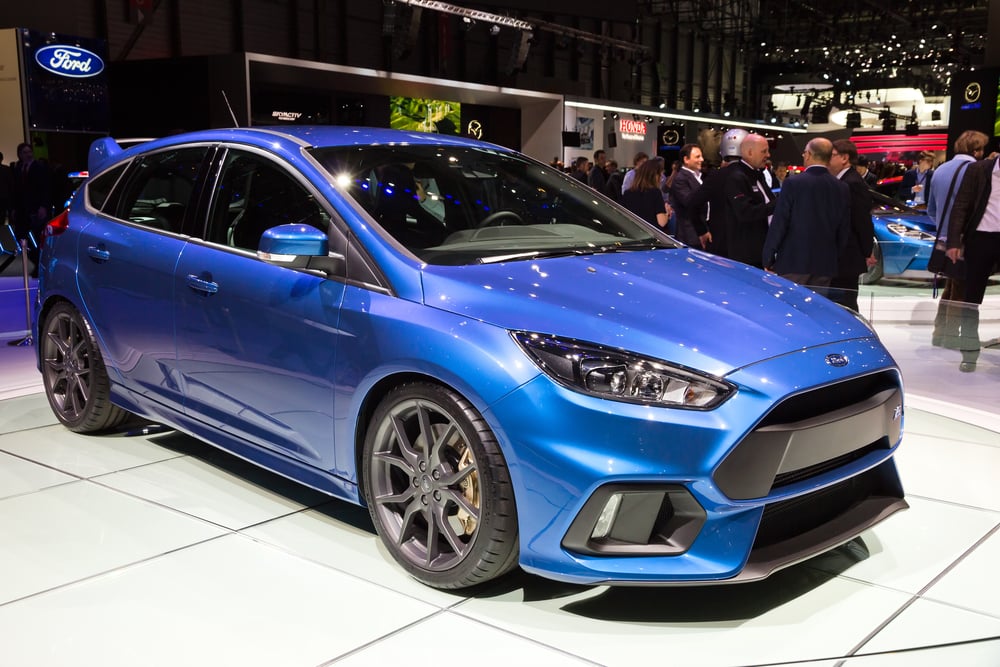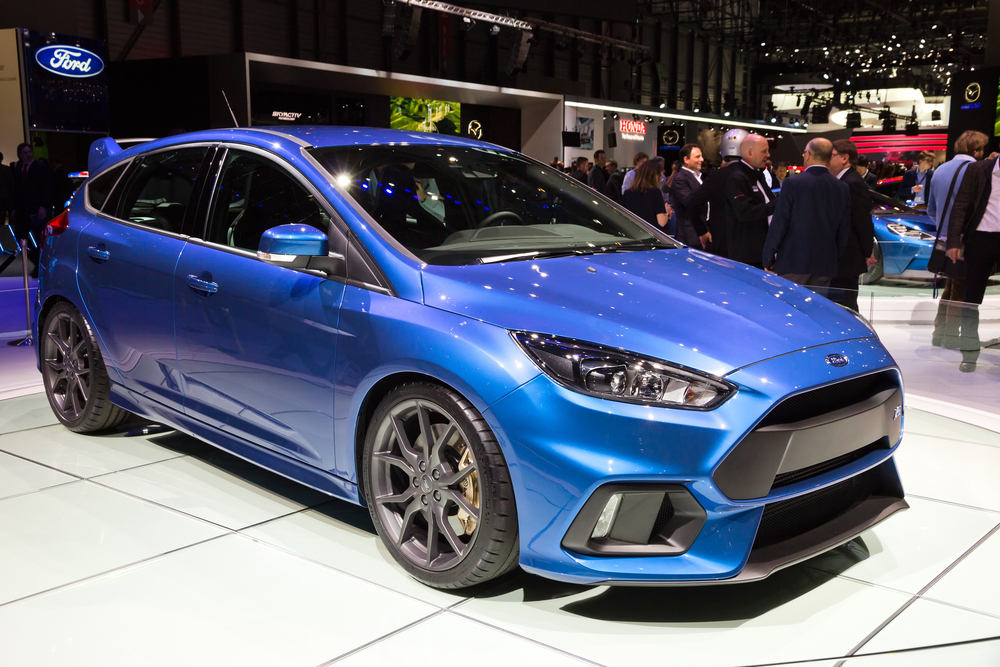 Despite the fact that we always have a great range of cars on show at Bristol Street Motors, like any petrol-head, we cant help but get excited about what the future has in store. From upgraded versions of our current favourites to completely new designs from the worlds biggest manufacturers, 2016 looks set to be an incredibly interesting and intriguing year for cars.
But what should you keep your eyes peeled for next year? Weve come up with the following list of new cars for 2016 that are bound to cause a stir in automotive circles.
Ford Focus RS
For 2016, Ford hopes its third generation Focus RS (pictured above) will be able to rival the likes of the VW Golf R, Audi S3, and even the Mercedes A45 AMG. It probably has a fighting chance too, as the turbocharged 2.3-litre EcoBoost engine will produce as much as 330bhp.
As opposed to previous models however, all that power will be kept in check by a variable all-wheel-drive system, which should give the Focus RS class-leading corner speed, limit handling and a unique drift capability, according to Ford.
Would-be owners will be greeted with numerous interior upgrades too, such as Recaro sports seats, an 8-inch colour touchscreen and Fords Sync2 connectivity system, which can currently be found on the standard high-spec Focus.
Range Rover Evoque Convertible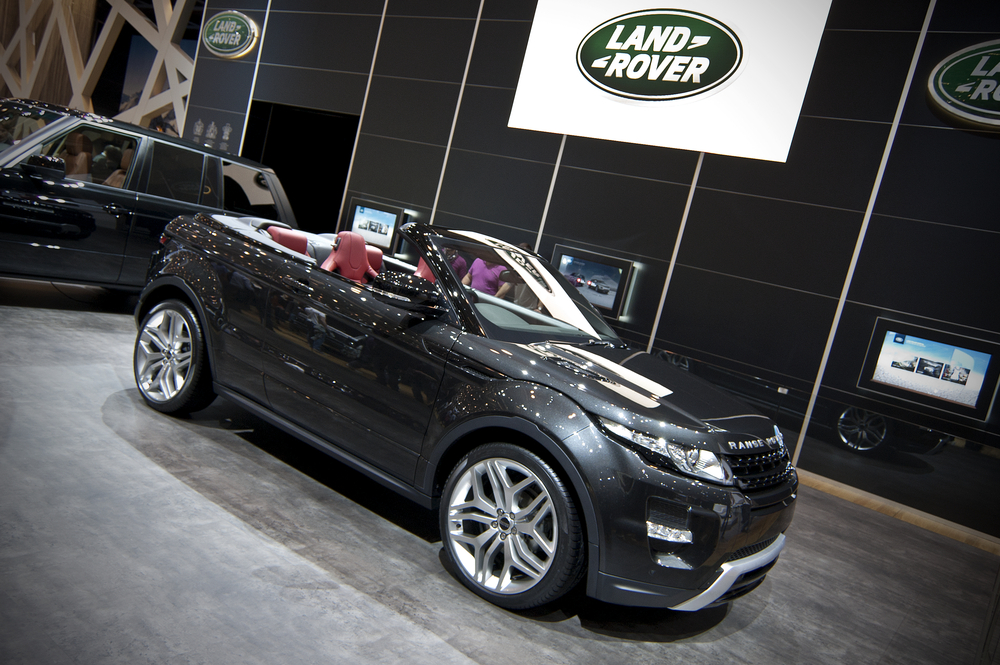 No, your eyes are not deceiving you, Range Rover do have plans to release a convertible version of its Evoque in 2016. The much-loved manufacturer says this will be the worlds first premium compact SUV convertible, which is bound to divide opinion among fans of the Evoque.
Technical details are thin on the ground right now, but with extra torsional rigidity required for the chassis and an electric roof system, fuel economy and handling may well suffer from the additional weight.
However, Jaguar Land Rovers new Ingenium engine family manages to return 68mpg with the recent updated fixed-roof Evoque, so a convertible version could still be well within your budget.
Alfa Romeo Giulia
The first word that will spring to mind when you see the Alfa Romeo Giulia is – wow. Although this is the Italian marques long awaited and much-anticipated replacement for the 159 saloon, the Giulia has received a serious styling upgrade from its predecessor with an aggressive front-end and sweeping lines.
Featuring rear-wheel drive as well as a carbon and aluminium construction, the Giulia isnt just a pretty face. You can rest assured that this sleek saloon will handle like a dream but also offer up commendable performance and efficiency figures.
Expected to go on sale in early next year, the new Alfa Romeo Giulia will also herald the debut of a new logo for the brand, which retains key design elements but looks much sharper. With all this in mind, the new Giulia is sure to be one of the key cars of 2016.
Seat SUV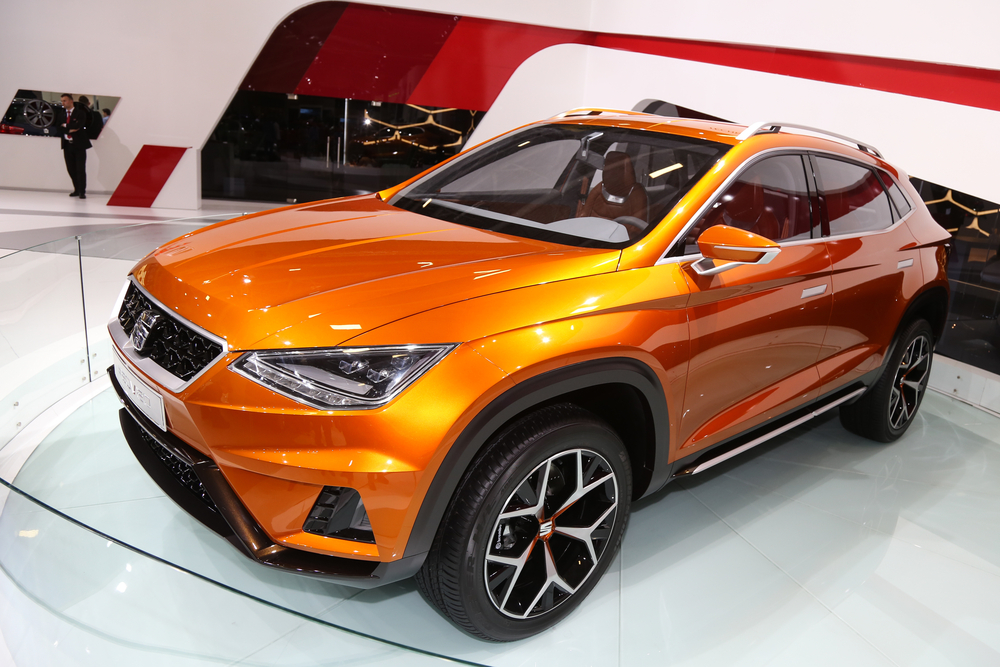 Again, not much is known about Seats first-ever foray into the SUV market, but it will go up against models like the Nissan Qashqai and Mazda CX-5 in terms of size and performance.
Seeing as it will be based on the Seat Leon, you can expect similar specifications but with a raised driving position, more spacious interior and bigger boot. The standard engine will be Seats 1.4 TSI, but a 1.6 TDI diesel should also be available.
Seat boss Jurgen Stackmann says the company has been looking for agility and precision from the dynamics, utility inside and great design that expresses our values. We have done a lot of research in to why people buy these kinds of vehicles and what our competitors already offer, and these characteristics should help us stand out.
So, there you have it; just a fraction of the cars to keep a look out for in 2016. Whilst revelations like driverless cars might not be in our sights just yet, its still early days yet, and you should expect there to be a few major announcements before the end of 2015. Until then, stay on point with all the new releases here at Bristol Street Motors.