Children Create Mosaic on Charge Points to Help UK Accept EV Infrastructure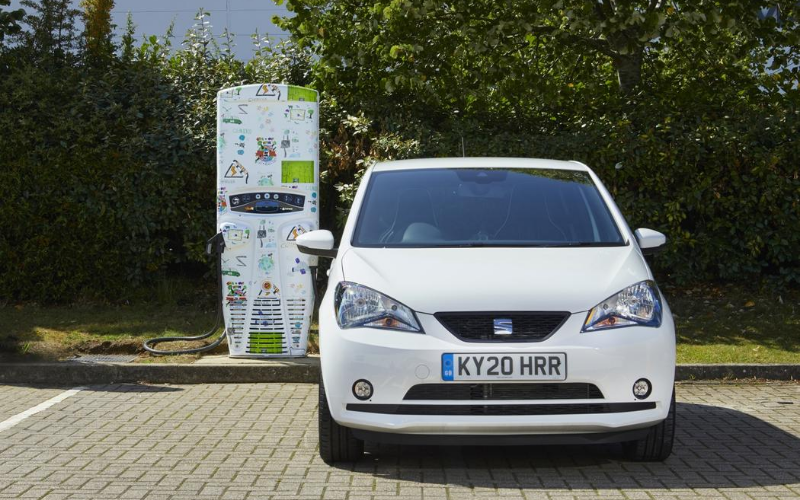 SEAT has used the creative skills of children to make EV charging points look more appealing, in a bid to get more UK drivers to support the growth of EV infrastructure.
In recent research, almost one third (27%) of drivers said that EV charge points were an eye sore, and more than half of UK motorists agreed that if they looked better, they would be more supportive of them being installed.
To overcome this, SEAT teamed up with children from across the UK, to bring a pop of colour to EV chargers to make them look prettier.
Featuring ten different designs, the mosaic is a compilation of a wide variety of drawings from children between the ages of 3 and 13 years old.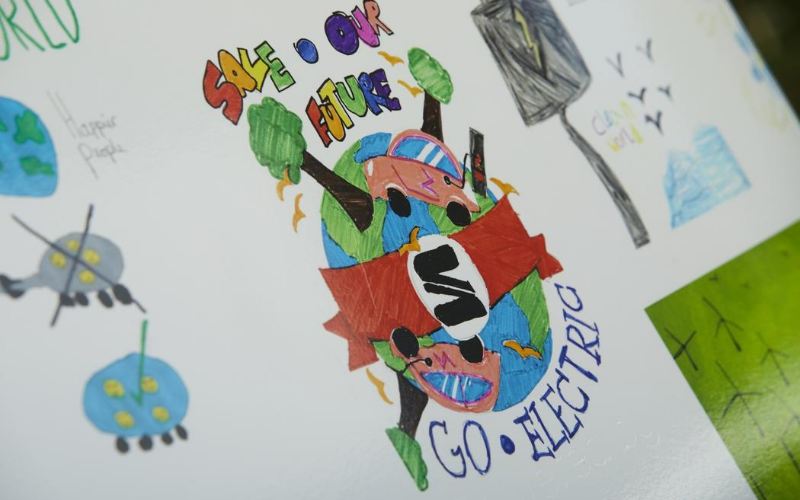 They were asked to draw their views on electric vehicles and the positive impact EVs have on the world, as well as show their ideas of what electric vehicles will look like in the future.
The results were amazing and included a vibrant planet of trees and electric cars, designed by Isla (10), a picture of a charging plug surrounded by animals drawn by Max (8), and an electrifying SEAT-branded charging point by Jude (5). Other designs which featured on the mosaic included the work of Charlotte (13), Freddie (10), James (5), Laszlo (6), Matilda (7), Matilda (8), and Rory (3).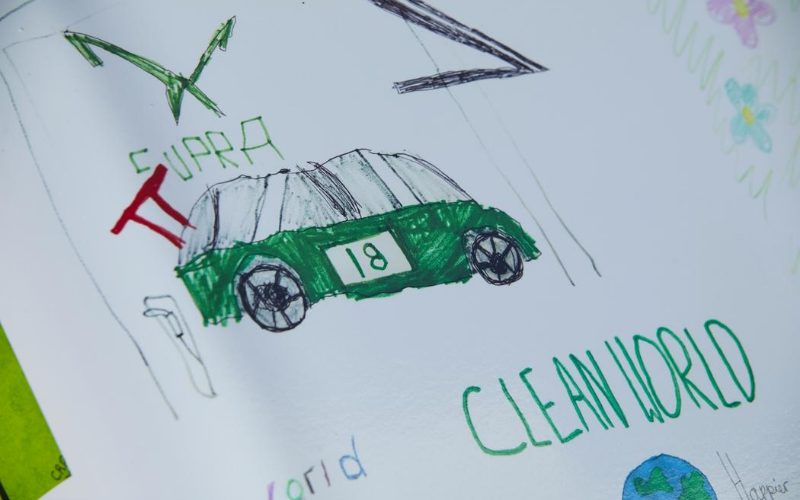 SEAT UK Managing Director, Richard Harrison, commented: "The design is truly inspirational as we know the next generation are more focused on sustainability issues than ever before. We hope that this means that more people will look to electric vehicles in the future and will support the continued growth of EV infrastructure."
Currently, the newly decorated EV charge points are only in Milton Keynes. However, SEAT is planning to roll them out across its retailer networks, so make sure to look out for them when you're out and about!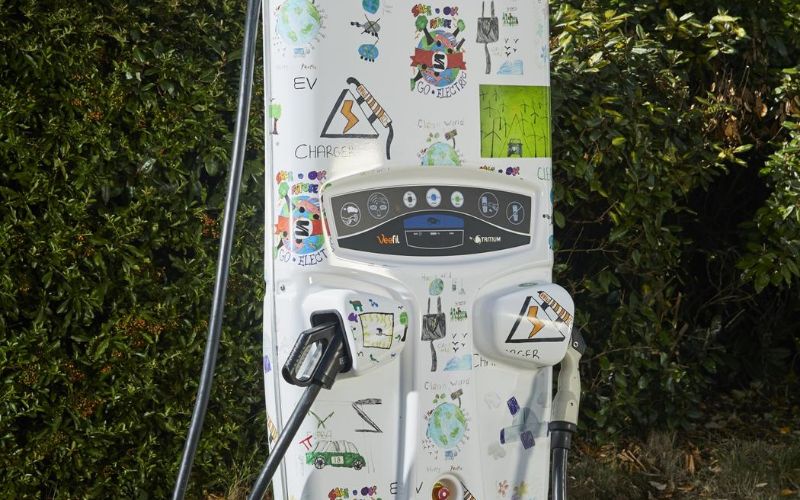 This new project coincides with the UK arrival of the Mii Electric, Leon PHEV and Cupra Formentor, highlighting SEAT's commitment to an electric future.
Commenting on this, Richard Harrison said: "The roll-out of the SEAT and CUPRA electric vehicle line-up demonstrates our commitment to reducing our carbon footprint here in the UK and globally."
The SEAT Mii Electric has won a number of awards since is release, with its most recent accolade being the Best Value EV at this year's WhatCar? Electric Car Awards.
The arrival of the CUPRA Formentor is also highly anticipated, with first UK arrivals expected in the next few months.
Enquire today about the CUPRA Formentor
Want to learn more?
For more information on electric vehicles, please visit out EV Hub page, where you will find everything you need to know about electric and hybrid vehicles.