Citroen Berlingo Wins The Light Van Of The Year Prize At 2020 What Van? Awards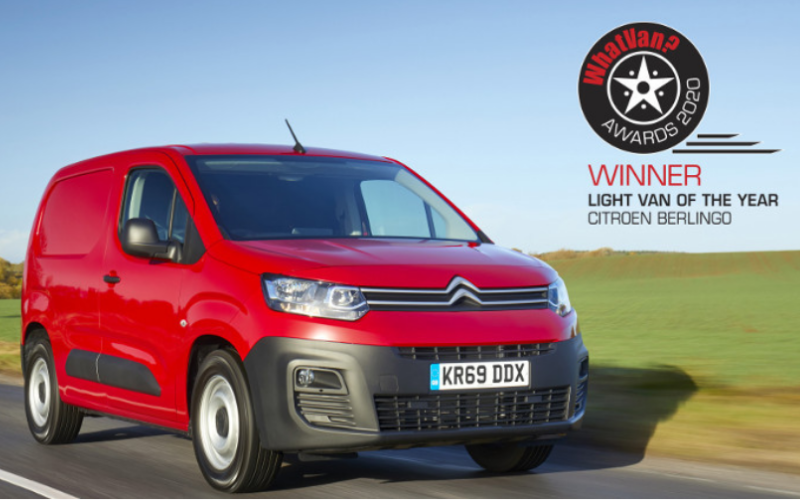 For the second consecutive year, Citroen's Berlingo van has driven away with the 'Light Van of the Year' award at the 2020 What Van? Awards ceremony.
The Berlingo was recognised by judges for being well-equipped, with fantastic safety features and driver assist technology, as well as being impressively business-like and versatile.
James Dallas, What Van? Editor said: "It is fuel-efficient, well-designed, well-equipped and well-built, with refined engines and innovative features such as the onboard weighing system and surround rear-vision camera. Gearbox choices range from five or six-speed manuals, to the highly desirable eight-speed EAT8 automatic."
This accolade is not the first one to be bestowed onto the Citroen Berlingo van. Back in 2018, it was named 'International Van of the Year" and in 2019, it scooped two awards at the What Van? Awards.
James Dallas explained: "Having captured the 'LCV of the Year' prize, alongside its PSA siblings, last time out when it came to market, the Citroen Berlingo Van has cemented its position as a class leader by retaining the 'Light Van of the Year' award in the face of strong competition."
Newly added to the Berlingo range is the 'Crew Van', which offers more flexibility in space and passenger seating. With an array of trim levels, there is a Berlingo model to suit the needs of every business!