Citroen C4 could save commuters money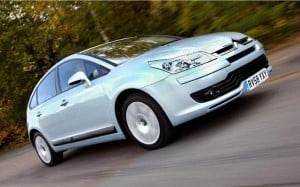 Commuters should invest in a new Citroen C4 in order to save money on petrol, it has been stated.

According to research published by Citroen, city drivers travelling at rush hour now spend 43 per cent of their journeys stuck in traffic - a 13.7 per cent increase on five years ago.

The manufacturer notes that the average commuter in London, Manchester, Norwich, Birmingham or Cardiff spends over 25 minutes waiting in queues.

London and Manchester recorded the biggest leap in waiting times compared with statistics gathered by the firm in 2006.

Citroen stated that city drivers should consider investing in a new Citroen C4 with e-HDi Stop & Start technology, which temporarily switches off the model's diesel engine when it is not in use.

Marc Raven, Citroen communications director, said: "Despite a general downward trend in traffic during the economic slowdown, many urban commuters are experiencing similar, if not worse stop-start journeys to work as they were five years ago."

In other news, the first of 200 special edition Citroen DS3 Racing models was delivered to its owner last week, who praised its balance of practicality and performance.