Citroen launches Paris showcase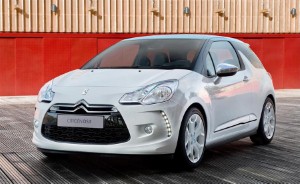 Citroen is hosting an international spring showcase at its showroom on the Champs Elysees in Paris.

The exhibition will give members of the public a glimpse of its newest models, as well as a collection of marketing memorabilia past and present.

Forming the centrepiece of the show will be the all-new Citroen DS4, a five-door coupe boasting a new design style that was recently illustrated with 3D preview advert.

Meanwhile, motorists visiting C_42 in Paris will also get to see the DS3, C3 and C4, on top of their associating advertising campaigns and promotional materials.

"John Lennon and Marilyn Monroe feature as part of Citroen's DS3 launch advertising campaign. The C3 'swing' and celebrated C4 robot dancer adverts are also being shown, representing the brand's tradition of acclaimed TV promotional activity," the firm noted.

Also making an appearance will be the Citroen DS3 WRC World Rally Championship, it added.

The Citroen DS3 was named Best Hot Hatch at the CarBuyer Car of the Year Awards last week.