Citroen DS4 named Most Beautiful Car of the Year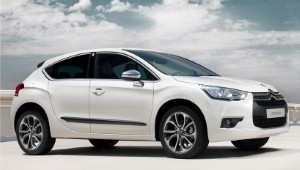 The Citroen DS4 has been voted the Most Beautiful Car of the Year by 60,000 people from over 60 countries.

Set to be released in the UK in the latter half of 2011, the car was chosen by web users from across the globe, while it also received the Most Beautiful Interior accolade from judges.

Managing director Frederic Banzet accepted the awards at the official ceremony of the 26th International Automobile Festival yesterday (January 27th).

The new model is a development of the popular Citroen DS3 and was unveiled for the first time at the Paris Motor Show in October last year.

Citroen stated: "Delivering on the driving sensations implied by its styling, the raised, four-door coupe promises a unique road feel that makes travelling and movement irresistible."

The company added that the car has also been praised for its "sculpted dashboard" and "panoramic windscreen".

Earlier this year, the manufacturer announced it would collaborate with international designer Orla Kiely on an exclusive range of Citron DS3 models.