When will Citroen unveil its new DS5?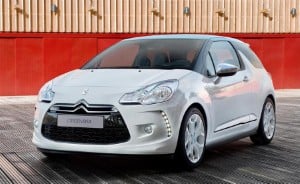 Citroen is poised to unveil the newest member of its popular DS range to the public.

The manufacturer confirmed today that the Citroen DS5 will be showcased for the first time at the Shanghai International Motor Show next week.

Reporting that the DS line has enjoyed "unprecedented success" since the DS3 went on sale last year, the company said that the model will be presented to the public in hall six of the industry exhibition at 09:30 GMT on Monday (April 18th).

Internet users will also be able to view a streamed video of the presentation via Citroen's official Facebook page.

"Citroen's soon-to-be-launched high-stance five-door coupe, the DS4, has already been voted Most Beautiful Car of the Year and now the DS5 is set to bring distinctive new elegance and panache to the executive class," the manufacturer commented.

The company held a special event at the Ferte Gaucher race circuit near Paris earlier this month to celebrate the first birthday of the Citroen DS3.