Citroen opts to revise DS5's suspension set-up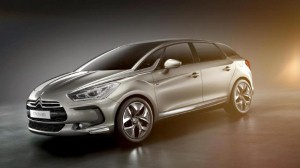 The Citroen DS5 is to receive a revised suspension system, after the vehicle's ride quality came under fire during early reviews.

Since its launch earlier this year, the range-topping model of Citroen's fashion-led DS range has been praised for its lush cabin design and quality refinement undertakings.

However, What Car? was one of a number of motoring organisations which picked up on the fact that the DS5's ride quality was a bit too harsh.

In fact, the publication criticised the vehicle's suspension as being out of place when compared to the model's attractive cabin, as well as out of the ordinary for a French car company which has often excelled where comfort was concerned.

Taking on board the criticism, Thomas d'Haussy, Citroen's product boss, revealed: "We are working on a new set-up for the DS5.

"We studied the reaction at the launch with interest, and we can see why some people would not find it what they would expect from a large Citroen."

What Car? reports that it understands that the DS5's revised suspension set-up will be limited to tuning only.

This is in order to speed up the process and launch the new kit well in advance of the Citroen DS5's expected midlife facelift, which is due by 2015.