Citroen releases interactive advert for new C4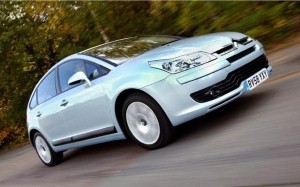 Citroen has launched a new advertising campaign to promote the launch of its new C4 model.

Motorists can now log on to the new Citroen C4 Positive Power microsite, which features an interactive film that allows them to take control of a virtual C4.

Participants drive through city streets at night, ultimately determining their own path and learning about the car's new features along the way, which include a blind spot monitoring system and class-leading boot space.

Users are then able to share their experience via social networks or download the soundtrack for free from the Citroen website.

Marc Raven, Citroen communications director, commented: "The new C4's Positive Power campaign is an interactive voyage of mystery, suspense and excitement.

"This is a bold and distinctive creative campaign to introduce prospective customers to this fantastic new model."

In other news, the model goes on sale in 22 European countries this year.