Citroen to host special DS3 event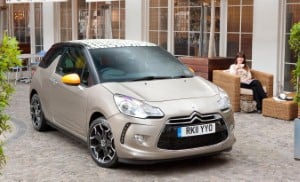 Citroen is set to host a special event to celebrate the first birthday of its DS3 model.

The manufacturer has reportedly shipped 80,000 units in Europe since the launch of the DS3 in early 2010, with owners commenting on its unique styling, sophisticated build and responsive performance.

In celebration of the milestone, the company has invited 200 DS3 drivers to the Ferte Gaucher circuit near Paris tomorrow (April 2nd) to take part in a birthday parade.

"With expert instructors at hand, the owners attending will also have the opportunity to take to the track in the critically acclaimed DS3 Racing, developed by the same engineers who have created the World Rally Championship DS3 WRC," Citroen noted.

Marc Raven, communications director at Citroen UK, said the celebration was "richly deserved", adding that the response to the DS3 has been "emphatically positive".

The Citroen DS3 was voted Best Hot Hatch at the recent CarBuyer Awards 2011.