Detailing the new and improved Vauxhall Antara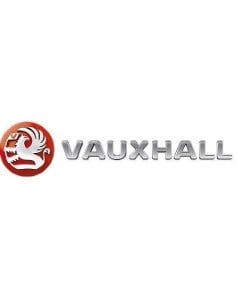 The Vauxhall Antara SUV has been given a dramatic makeover, with the new vehicle set to be much more appealing on the eyes when compared to the outgoing model.

In order to ensure that the car stands out from the crowd, Vauxhall has chosen to couple a bold exterior design with a luxurious interior style.

As such, drivers are bound to be in awe when they discover that this 4x4 vehicle is presented with a broad stance. Meanwhile, the Antara's head- and tail-lamps flow brilliantly with the vehicle's exterior lines for a signature finish.

Then there is the fact that the new Antara's front has been styled with an updated grille design, a distinctive Griffin logo and a fog light arrangement styled with chrome bezels all to consider.

Step inside this particular Vauxhall SUV and motorists will be granted the opportunity to relax on seats covered in high-quality fabrics and grace their hands across softly-sculpted dashboard surfaces.

Away from the design of the all-new Vauxhall Antara SUV, environmentally-friendly drivers have also been assured that each engine choice for this motor complies with Euro 5 rules.

Due to this decision, every engine offers a reduced level of consumption over previous motors, while also presenting enhanced power and torque capabilities.

Handling the updated Vauxhall Antara is also a pleasure, thanks to an array of groundbreaking technology offerings.

For instance, a Descent Control System enables motorists to set a constant descent speed by simply using the accelerator pedal to make road trips that little bit more relaxing.

Then there is the Cornering Brake Control system, which improves stability while braking around turns, and the effective Hydraulic Brake Assistance function all installed as standard.

Drivers have the opportunity to get their hands on the all-new Vauxhall Antara when it hits roads across the UK in January 2013.