Does the Hyundai ix20 offer a comfortable ride?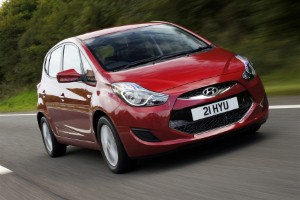 The Hyundai ix20 is cheap to run and offers plenty of interior space, it has been observed.

According to a review published on the Honest John website, the model is provided with a choice of "refined and efficient" motors, on top of "generous" standard equipment and a luxurious interior design.

Motorists will experience very little road noise when travelling at higher speeds and the ix20 can provide a comfortable ride for four passengers and their luggage, it stated.

Its fuel economy is competitive at 65.7mpg and it emits just 114g/km of CO2 on the combined cycle.

"The suspension has been tuned specifically for the poor quality of many UK roads and this shows behind the wheel where it handles well but is also very comfortable and composed," the reviewer argued.

A panoramic sunroof also helps the cabin feel light and well ventilated, they added.

This week, Hyundai was named the fourth best car maker in Britain in the Driver Power 2011 survey, with motorists commenting on the reliability, performance and practicality of its models.