Drivers favour air conditioning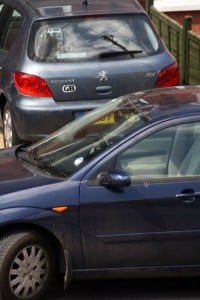 Air conditioning is the most valued optional vehicle feature, the results of a new survey indicate.

Figures from Exchange and Mart show that 81 per cent of drivers consider air-conditioning the most important add-on for a new car.

Meanwhile, 67 per cent rated alarms and immobilisers highly, with 21 per cent saying they would prefer to have them.

Other optional features that topped the polls include satellite navigation, MP3 player kits, hands-free mobile kits and speed camera detection.

Michael Tang, marketing communications manager at Exchange and Mart, said: "Our survey shows that motorists value practical features the most. When we asked respondents to name the essential items, air conditioning was the clear winner, followed by alarms and immobilisers."

He added that in contrast, TV, DVD players and subwoofers were only considered important by nine per cent of respondents.

Exchange and Mart features used cars, new car reviews and essential advice for motorists.