Drivers flee parked car crash scenes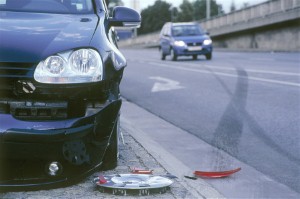 Almost a fifth of drivers who have struck a parked vehicle have left the scene without passing on their insurance details, new research indicates.

Some 700,000 incidents involving parked cars occur every year, yet not all motorists are courteous enough to own up when in the wrong.

While 56 per cent of drivers found the owner of a parked car and 20 per cent left a note for them, 18.5 per cent left the unattended vehicle without giving out their details, research from Accident Exchange reveals.

As well as breaking the law, these drivers are responsible for a total annual repair bill of £169 million - a figure covered by the absent vehicle owner's insurance policy.

Lee Woodley of Accident Exchange said: "The hope is that this is not an indication of a fleeing culture from Britain's motorists."

The majority of such collisions take place in the street (80 per cent), while some occur in car parks (20 per cent), the company notes.

Around 10,000 road accidents are reported in the UK every day, according to the firm.