Driving instructors 'could make learners safer with new scheme'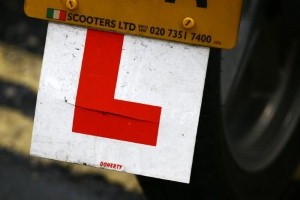 Posted by Louise Clark

Learner drivers could be safer on the roads if their driving instructors take part in a new initiative offered by road safety charity Brake.

The organisation has launched its Buddy Driving Instructor Scheme, which provides instructors with materials to help learners become safer and potentially avoid collisions and car insurance claims.

Instructors taking part are asked to make a donation of £25 to the charity, for which they receive a number of Brake's booklets, a tyre tread indicator and a year's free subscription to the charity's Road Safety Forum, worth £47.

"Driving instructors have a vital role to play by educating young people about driving responsibly, helping to change young people's attitudes and saving lives in the process," commented Caroline Perry, marketing manager at Brake.

Learner drivers who pass their test could become safer by taking part in the Pass Plus scheme, which also means they qualify for lower car insurance costs with many cover providers.