Electric connector for new cars developed by manufacturers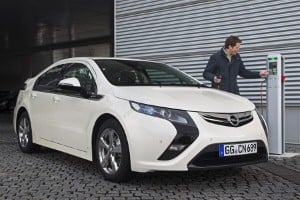 Britons looking forward to the mass launch of electric vehicles in the coming years might be pleased to read that European vehicle manufacturers have developed a method of connecting vehicles to the electricity grid.

The move could make for exciting reading for those looking forward to purchasing a new car next year, when electric vehicles are set to be released onto the market by a number of manufacturers.

Manufacturers have created a common interface to be used for charging the autos to allow standardisation across the industry

Ivan Hodac, secretary-general of the automobile industry's trade association ACEA, said the development is an important step towards an electric car market.

"We want to avoid a situation where customers have to carry a multitude of charging cables to use their vehicles in different cities, regions and countries, just as we see today with items like mobile phones," he commented.

Vauxhall is among the firms planning to launch an electric vehicle. It has said its eco-friendly Ampera is likely to go on sale in 2012.