Electric vehicles to become popular new cars with EU backing?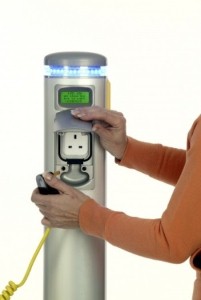 Posted by Sebastian Turkenburg

Vehicle buyers may be inclined to go for an electric vehicle next time they make a purchase, as Europe is promoting the use of the green vehicles.

The EU has proposed a number of measures to help boost the image of the new cars across the continent as member states aim to reduce carbon emissions.

Plans have been outlined and confirmed by the European Commission (EC) that a new network of charging stations for the electric vehicles is being rolled-out across the continent, with safety standards for the stations set to be in place by 2011.

"Growing demand for clean and efficient cars is a huge opportunity for an industry emerging from its worst crisis in decades," a statement from the commission said.

In some EU countries, new car buyers are being enticed with tax breaks and bonuses if they invest in the vehicles, but concerns have been voiced that drivers could be put off by simple deterrents, such as plugs not being standard across the whole of Europe.

The EC has outlined three main aims of its green vehicle plans: to promote a new industrial approach, help Europe become a leader in the field and promote the creation of a green economy.