Fiat 500 passes road test with flying colours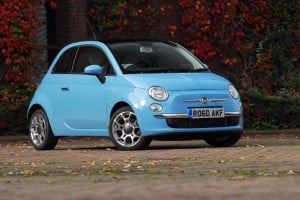 A road test of the Fiat 500 city car has returned favourable results.

Conducted by Honest John, the test spanned almost three years, during which time the car did not develop a single fault.

After noting its light steering and bounce in the first few months of the test, the reviewer praised the model for its bold styling and economy of 48.8mpg, which allows it to cover 300 miles without a refill.

Other plus points noted during the test include its retro interior and "sensible, non-dazzling" daytime running lamps that auto dim when headlights are switched on.

"More relevant than anything else during my 34-month tenure of the Fiat 500 is that nothing whatsoever has gone wrong with it. Not a single thing. Not even the Blue & Me hands-free phone system," Honest John stated.

The Fiat 500 was recently named City Car of the Year by BusinessCar for the third year in a row.