Fiat bags award for TwinAir engine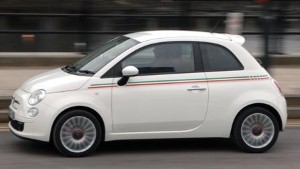 Fiat has received significant attention from the industry following the introduction of its revolutionary TwinAir engine technology.

The engine is currently the lowest emission petrol option on the market and is the lynchpin of the popular Fiat 500 city car.

A jury of 76 experts and journalists this week named the TwinAir as International Engine of the Year 2011, the top award in the competition.

The accolade follows the Best New Engine 2010 title that was bestowed on the 1.4 MultiAir Turbo engine last year.

Fiat stated: "Today's success is the crowning moment of all our hard work in researching innovative technological solutions and designing increasingly efficient engines.

"Our engines contribute towards sustaining the leadership position of Fiat in the rankings of the most eco-friendly car manufacturers."

The Fiat 500 boasts 85bhp and emits just 95 g/km of CO2, as well as being capable of reaching 62mph in 11 seconds.

It meets top Euro 5 specifications and has a top speed of 108mph.