Ford cars 'to benefit from blind-spot technology'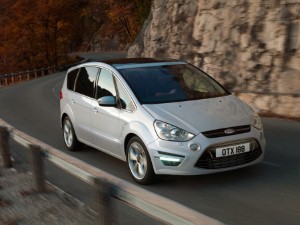 Posted by Sebastian Turkenburg

The latest Ford S-MAX and Galaxy models will allow customers to counteract the dangers of blind spots.

Using advanced radar technology, the vehicle manufacturer's Blind Spot Information System illuminates an LED warning light when it detects another vehicle entering the blind spot zone on either side of the car.

The new S-MAX and Galaxy releases, which go on sale this month, are the first Ford models to feature the technology.

However, the company has revealed that it will now feature on the majority of its range – with the upcoming C-MAX and Focus models expected to benefit in the next 12 months.

Dr Torsten Wey, Ford's driver assistance technologies supervisor, outlined the benefits of the technology.

He said: "With its distinctive warning light, this system helps drivers to think twice before switching lanes or changing direction without checking their blind spot, hopefully preventing a collision or a near miss."

Last month, Ford announced that it may enhance its appeal to British drivers by reducing the recommended list prices of its vehicles.