'Record number of new cars to debut at Festival of Speed'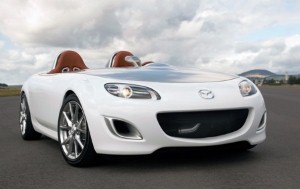 Motoring fans visiting Goodwood for the Festival of Speed next month will be in for a treat when a number of significant models make their UK and European debuts.

A record number of new cars will be unveiled during the event, which takes place between July 1st and 4th and includes the inaugural Moving Motor Show, dedicated to previewing manufacturer models.

Among the marques set to display at the show is Mazda with its MX-5 Superlight, the Peugeot RCZ and Ford's newest Focus and Mondeo models.

A number of Honda vehicles will also be on display at the show, including a modified Civic.

Last month, the festival's organisers revealed that more than 80 drivers and riders have been confirmed to take part in the show, including 20 world champions who have achieved more than 70 world championship titles between them.

British Formula One stars present for the event will include Jenson Button, Lewis Hamilton, Sir Jackie Stewart and John Surtees.