Ford expands PowerShift transmission availability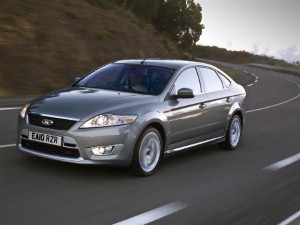 Ford has expanded its efficient PowerShift transmission to a total of six models.

Previously only available in the Ford Focus and C-MAX, the system boasts electronic twin-clutch technology to improve fuel economy and provide the ease of use of an automatic transmission.

The technology is now available as standard in other models, including the Ford Mondeo, S-MAX, Galaxy and Kuga.

Customers hoping to slash their carbon emissions could take an interest in the six-speed PowerShift transmission, since it can achieve 149g/km when operated in conjunction with a 2.0-litre Duratorq diesel engine.

Pat Oldani, Ford automatic transmission manager, said the firm is "excited" by the expansion of the new technology.

"PowerShift is the ideal choice for customers who want the comfort and ease-of-use provided by a conventional automatic, but who don't want to sacrifice the sporty responses, superior fuel economy and low CO2 emissions delivered by a manual gearbox," the manager continued.

Diesel models with PowerShift cost around £1,500 more than Ford models with traditional gearboxes.

A review of the Ford Focus PowerShift by Auto Express, written shortly after its launch in 2008, notes how the "clever new gearbox" provides a smoother gear changing experience for drivers.