Ford Focus and Ford Fiesta enjoy boosts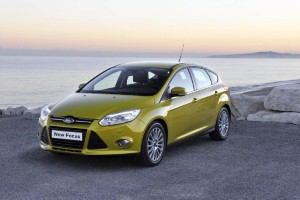 Ford's Focus and Fiesta models have been named the world's best-selling vehicle nameplate and subcompact car respectively in a double boost for the company.

The research was carried out by the automotive data and trends forecasting leader Polk and revealed that the two models continue to be popular with motorists all over the world for a variety of reasons.

Not only do the cars rely on Ford's traditional reliability and strength, they have also undergone regular makeovers to keep them fresh and attractive.

Starting with the Focus, sales during 2012 totalled 1,020,410 across the world ensuring that it takes the title of world's best-selling vehicle, with this largely being driven by consumer demand in both China and the United States.

However, UK motorists played their part too, with the Ford Fiesta and Ford Focus ranked as the country's number one and two best-sellers respectively.

The Fiesta saw sales last year of 109,265 while the Focus achieved 83,115.

In terms of the Fiesta, it secured its honour of being the best-selling subcompact car globally, thanks to 723,130 registrations being garnered last year.

What's more, it was also found to be the best-selling small car in Europe in 2012 during research by automotive data intelligence company JATO Dynamics.

Jim Farley, Ford executive vice president of global marketing, said: "Focus and Fiesta represent the culmination of our One Ford global product strategy.

"Our global products are resonating with consumers – especially in the best-selling, most competitive segments – with their unique combination of fuel efficiency, high quality, rich content and fun-to-drive personalities. Through One Ford, we're able to bring economies of scale and fantastic value to customers all around the world."

What's more, he said that there may well be further opportunities for the company to grow.

"With additional manufacturing capacity added last year, we now have a tremendous opportunity to further strengthen our global small car sales in 2013, with sales off to a very strong start already," he explained.