Ford Focus awarded for green credentials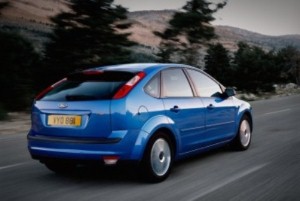 Ford has secured another accolade for the Focus this week, after the motor won the title of the Best Green Used Car at the What Car? Green Awards.

The 1.6TDCi version of the Ford Focus, which was named by What Car? as car of the year in 2008, was this year voted as the best green used car thanks to its reasonable running costs, practicality and driveability.

Chairman of Ford of Britain, Joe Greenwell, said: "To be a winner again in 2010 is testimony to the car continuing to be a leader in its class for fuel economy and CO2 emissions."

Editor in chief of What Car? Steve Fowler said that the Ford Focus is good to drive while also being kind to the environment and "proves green used cars don't have to cost the earth."

Other winners at the Green Awards included the Peugeot 5008 in the small MPV category.