Ford maintains market share in 2011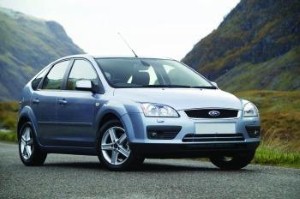 Ford is celebrating its 100th year by launching a drive to boost its shares across the market in 2011.

According to the manufacturer, it is already selling five CV models for every three it sold in 2010, while a quarter of medium commercial vehicles purchased in the UK are Fords.

It notes that in January this year, sales of the Ford Focus, Ford C-MAX, Ford S-MAX and Ford Galaxy were higher year-for-year, although total sales dropped 11.5 per cent due to the closure of the government's scrappage scheme last year.

The Ford Focus is still the UK's best-selling model, closely followed by the Ford Fiesta, the company stated.

"Importantly though, Ford is maintaining its discipline in an intensely competitive market by strengthening the quality of our market share, as indicated by increases in our retail and commercial sales," said Nigel Sharp, Ford Britain managing director.

He added that sales will be boosted by the launch of the new Ford Focus next month.

The Ford S-MAX recently received its fifth BusinessCar Multi-Purpose Vehicle of the Year award.