Ford tops UK used car list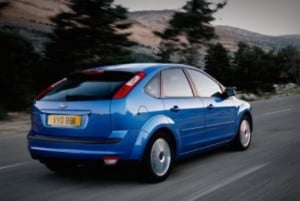 Ford models have topped the list of popular UK-made used cars.

According to Autoquake, German models are by far the most popular used vehicles in the UK, but are followed by models by manufacturers such as Ford and Lexus.

The Ford Focus was the eighth most viewed used car model on the website, closely followed by the Ford Mondeo.

Overall, Ford was recorded as the fifth most popular used car brand by Autoquake so far in 2010.

"We expected to see German cars at the top of the list, but it's good to see that UK brands are more popular than US ones," Autoquake chief executive Dermot Halpin said.

He added that motorists looking for a used model such as a Ford Mondeo will get a better deal if they shop around.

In related news, Ford recently unveiled the new-look Mondeo, which boasts a new EcoBoost diesel engine, PowerShift automatic transmission, a new body design and xenon headlights.

It is priced at £17,295.