Ford Transit Connect Electric to take part in govt pilot programme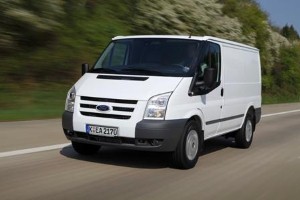 Ford has revealed its participation in the government's Ultra-Low Carbon Vehicle Demonstrator programme.

The manufacturer revealed in March that it would aim to release two zero-emission electric vehicles in the next two years - the Transit Connect Electric in 2011 and the Ford Focus Electric in 2012.

Ford will put the Transit Connect forward for the programme, which will see a fleet of the vans used by Scottish and Southern Energy in Hillingdon, London.

The company will provide the five-passenger vehicles, as well as a charging infrastructure in and around Hillingdon until the end of 2011.

Chairman Joe Greenwell commented that there is an increasing interest in electric vehicles among the manufacturer's customer base.

"Ford is looking forward to working with its project partners on developing this market for electric vehicles both in the UK and Europe," Mr Greenwell added.

The Ford Transit Connect Electric uses a 28kWh lithium ion battery that takes around ten hours to charge.

Meanwhile, yesterday (June 6th) saw the company begin production of its popular Ford Fiesta model in Thailand.