FTA urges lower toll prices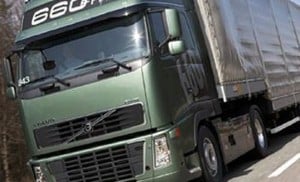 The Freight Transport Association (FTA) has strongly urged the Welsh Affairs Committee to cap Severn Bridge tolls.

According to the organisation, many of its members spend thousands of pounds each month on crossing the important trade route between south Wales and England.

Unchecked price hikes could damage businesses and stunt their recovery from the recession, FTA policy manager for Wales and the south-west Ian Gallagher stated.

He commented that the recent "gratuitous and cynical" toll increases are "simply unsustainable".

"Companies doing business between England and south Wales are effectively being taxed for the privilege. This simply has to stop or else we risk the recovery of the Welsh economy as a whole," Mr Gallagher said.

The policy manager added that the crossing operator must also consider introducing alternative methods of payment, including credit and debit cards.

Severn Bridge toll prices increased by 10p per lorry at the beginning of 2010.

FTA members operate some 200,000 goods vehicles - almost half of the UK fleet.