Honda unveils new online SMR system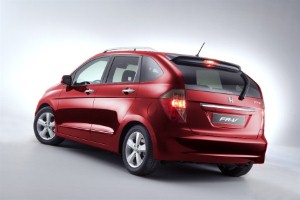 Honda has announced a new service, maintenance and repair (SMR) system for its fleet customers.

According to the manufacturer, HondaSMR is designed to give managers access to detailed information about their whole fleet online.

Users can access the service in order to produce large SMR budgets or get a detailed breakdown of information about a specific car.

Details about each Honda model are so specific that they even include listings of individual components.

The system was developed by FleetData for Honda.

Lee Wheeler, national leasing and SMR manager at Honda UK, said: "Early feedback on the system from our leasing company customers and dealers is that the system delivers tangible benefits in terms of data, flexibility and speed of use."

The new online service will be used by both corporate Honda customers and dealers.

In related news, the company recently improved the specification and settings of its Honda Insight hybrid, tweaking its suspension to improve comfort and launching a new EX model with leather interiors and a satellite navigation system.