How Is The DS Brand Contributing To Providing A More Sustainable Future?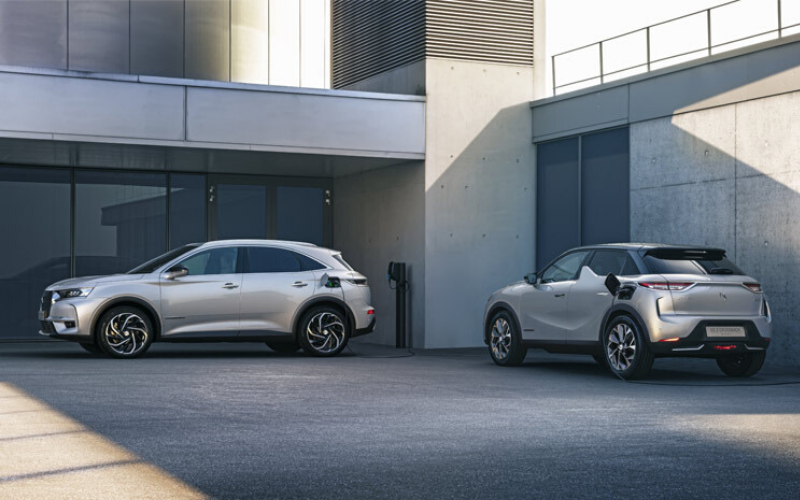 One of the biggest issues that the world is facing right now concerns the environment and how we can save our planet.
The media is saturated with environmental concerns, dominating the news channels and social media feeds daily, highlighting issues that are causing negative impacts on our planet. Due to this, there has been a big shift in the way people, companies and industries are planning for the future, finding solutions to help prevent our environment from being damaged further.
The car industry is playing its part, with many manufacturers going electric to contribute to a more sustainable future for us all. From building electric vehicles to developing hybrid technology, car manufacturers are working hard to create a greener way to travel, and DS are on board.
DS aims to "reduce greenhouse emissions, protect natural resources and develop new environmentally-friendly behaviour around transport" to move in a more sustainable direction.
But, how is DS working towards achieving these goals?
"Reducing our carbon footprint with innovation"
The brand has developed energy-efficient technology which features across its range. Here are three ways DS has invented cleaner engine technology.
The E-Tense range includes the DS 3 Crossback E-tense, which is 100% electric, and the DS 7 Crossback E-Tense 4x4, which is a plug-in hybrid SUV. Both models offer a reduction in emissions and feature technology, such as regenerative braking, which ensures better energy management. The DS 3 Crossback E-Tense enables drivers to journey between 191-206 miles on zero emissions, whilst the DS 7 Crossback 4x4 offers an electric range of 36 miles, steering drivers in a more sustainable way of travelling.
Shop The DS 7 Crossback E-Tense
Shop The DS 3 Crossback E-Tense
Engineers at DS have also worked on making the petrol engines cleaner, and consequently, reducing the fuel consumption and CO2 emissions of the vehicles. The engines have been reduced in size and weight to achieve this, contributing to a cleaner way to drive and enjoy the DS range. This type of engine was named 'International Engine of the Year' for the fourth consecutive year, back in 2018, highlighting the success of DS's technological innovations.
Finally, the DS range of diesel engines features BlueHDi technology which provides a cleaner system, available in three different power ratings, to benefit the environment, without compromising performance.
"Use and management of recycled materials"
DS has made conscious decisions to use recycled materials in the manufacturing process, ever since the brand began. Currently, DS is committed to incorporating at least 30% of recycled or bio-sourced materials when building the vehicles.
"Recycle your DS at the end of its life"
To reduce waste, DS ensures limited waste production during the building of the vehicles, as well as offering to take customers' cars back when they have reached their end of life, promising to dispose of the vehicle in the most environmentally-friendly way, recycling it properly.
Find out more about this service, here.
"Eco-driving for the environmentally responsible driver"
It's not just the responsibility of automotive companies to improve ways of travelling. Drivers also have a responsibility, and there are certain things they can do in order to help the environment. Here are a few ideas on how certain driving habits can improve fuel economy and efficiency:
- Driving slower
- Reducing weight within the vehicle
- Checking tyre pressure
- Keeping on top of car servicing
From producing engine technology that improves energy efficiency to consciously choosing certain materials to use when building its vehicles, it is clear that the DS brand is working hard to provide sustainable mobility for everyone, to improve the environment and give consumers the choice to drive more sustainably.