How to Travel with Children in the Car: A Complete Survival Guide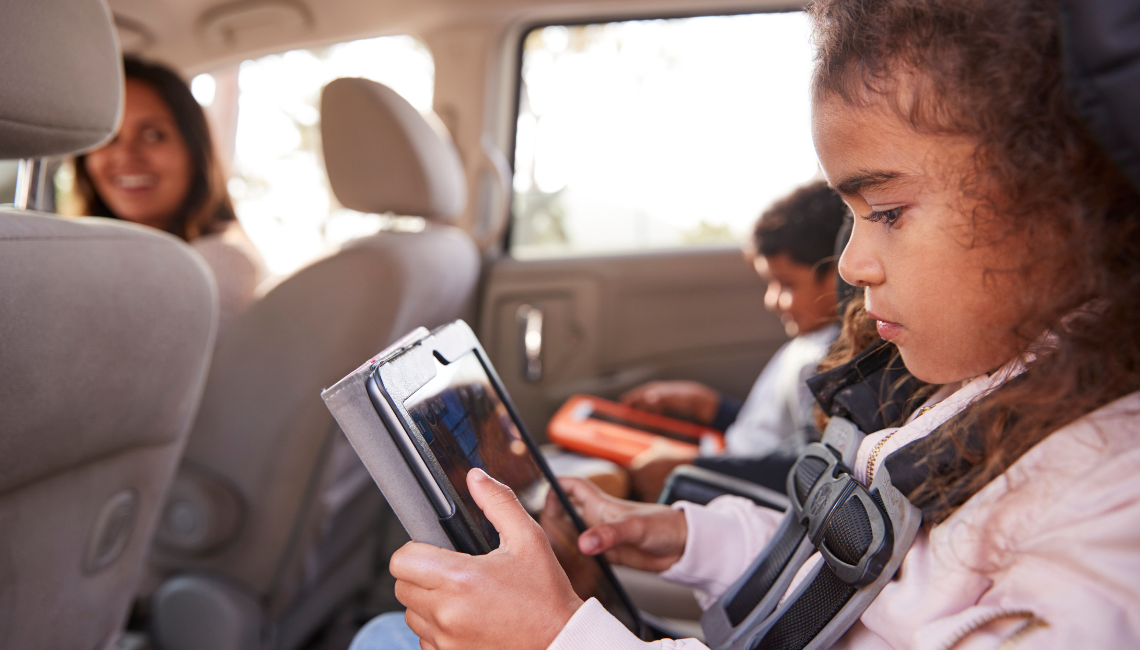 The cases are packed, the car is serviced (Wait, it's not?

Get it booked in!

) and the trip is rapidly approaching! You have lists of lists and there is still quite a lot to do. Luckily for you, we've already written a pretty important list for you, because we're nice like that.
Soundtrack
Get the kids to help create a playlist before you go, that way everyone gets to choose songs they like! (You'll probably have to play 'Baby Shark' at least once)


Audio Books
Something a little different if playlists aren't your thing. There are lots and lots of audio books available and there is bound to be something everyone likes! (Harry Potter for the millionth time anyone?)


Ever-So-Important Snacks
Extremely important to remember! Try and avoid too much sugar – kids on a sugar high in an enclosed space is something no adult should have to experience! Veggies are a winner and any sweets you do take, make sure they aren't sticky!


Let's get comfy!
The ultimate goal is that the kids fall asleep at least some of the way. Make the back seat extra cosy for them with fleecy blankets and pillows. Dress them in comfy clothes with easily removed shoes too!


Things to Do
Stocking up on activities that the kids can do themselves is a must! Bring iPads, colouring books, sticker books and washable pens. Car games are also a good way to pass the time, with the old favourites like 'I-Spy', '20 Questions', 'Would You Rather?' and 'Pub Cricket'


What time is the best to leave?
If you can, leave as early as possible. Chance are once you are all in the car, the little ones will nod off plus the roads will be quiet in the early hours!

Relax!
Don't put too much pressure on making good time and enjoy the journey! Stop and get out to look at interesting, beautiful stuff.


Cleanliness is next to Godliness
With all of the activities, snacks and other stuff going on, rubbish can build up quickly. Take advantage of your pit stops and dispose of the rubbish so that the car isn't cluttered.


Toilet Breaks
These are inevitable so don't dehydrate the kids for fear of too many emergency stops! Maybe kerb the random drinks because they are bored and give them grapes to munch on instead. Then everyone can drink their fill 45 minutes before your next stop.


Plan Stops
It's pretty self-explanatory but super important. If you plan stops, you can try and offset any emergency pull-ins by the road plus it's the perfect time to get the kids to run, jump and burn off some energy, before getting back into the car!
Bonus Tip!
Give each child a bag of 20ps (or however much you like!) Every time they misbehave, they have to pay and if they are good, they get it back. The idea is they earn money to spend on anything they like, on the trip!
Safety conscious? These are for you!