Hyundai i20 'economical, spacious and well-built'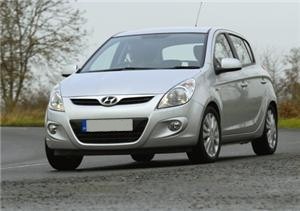 The Hyundai i20 supermini model is economical, well built and well-equipped, it has been claimed.

Writing in the Belfast Telegraph, Jonathon Crouch praises the new car for its tough Fiesta-class design, spacious interior and excellent warranty.

Despite being bundled in the budget price bracket, the supermini offers quality unheard of until recent years, the writer notes.

It offers "a supple ride and undemanding driving dynamics", as well as well-weighted steering and a good gearbox.

"There's no doubt that Hyundai is a manufacturer on the rise - the sensible, thinking person's brand when it comes to compact cars," Mr Crouch says.

He added that the car's simple yet effective design allows it to "compete on equal terms with Europe's best".

Customers looking for a new car could also be interested in the Hyundai i20 citycar and i20 family hatchback.

In other motor industry news, Hyundai was recently labelled Germany's best quality car manufacturer by AutoBild magazine, beating competition from Toyota, BMW and Audi.