Hyundai KONA Electric Has Longest Range Of Any Grant-Eligible Plug-In Vehicle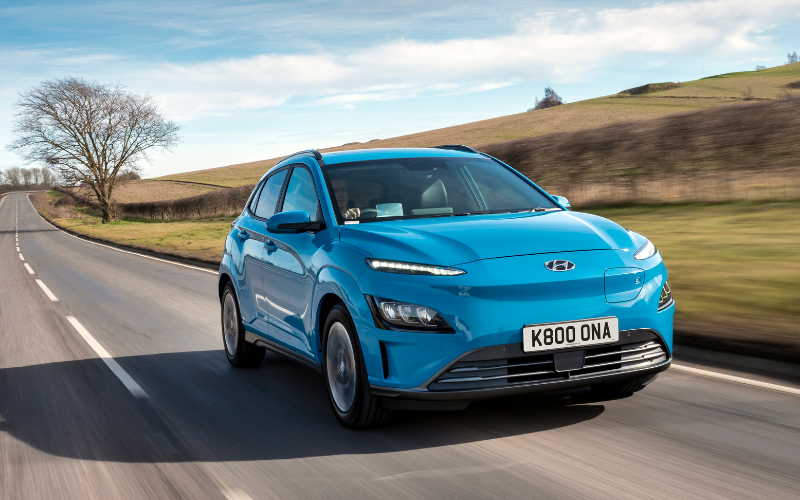 Following recent changes to the government's plug-in car grant, Hyundai Motor UK has altered its electric vehicle pricing strategy in order to deliver better value and more choice to its customers.
Due to the new pricing, the KONA Electric 64KWh now has the longest range of any plug-in car grant-eligible vehicle; it will offer you up to 300 miles of pure electric driving.
Prior to the changes of the Plug-in Car Grant, electric cars up to £50,000 were eligible for a £3,000 grant. However, those figures have now been reduced to £35,000 and £2,500.
Only three Hyundai models qualified under the new changes, which would limit customer choice.
Prices have now been reduced across the Hyundai range and all but one of the electric vehicles qualify for the grant.
The KONA Electric 39KWH prices have been reduced, with SE Connect now costing £30,395 and Premium at £31,745 (before the application of the first registration fee).
The KONA Electric 64KWh can travel up to 300 miles on a single charge and is now at the cost of £34,995 in the Premium specification and £37,145 for the Premium SE (before the application of the first registration fee).
These models are equipped with two 10.2-inch screens, 17-inch alloy wheels and a Krell 8-speaker Premium audio system. In addition to this, the Premium models add technology like full LED headlights.
Ashley Andrew, Managing Director, Hyundai Motor UK, commented: "When it comes to electric vehicles, cost is a big consideration so it was important for us, in light of the changes to the PICG, to provide our customers with some additional savings, which we hope will help to maintain demand for zero-emission vehicles.
"IONIQ Electric and KONA Electric are currently among the most popular zero-emissions vehicles on sale today, and by maintaining the choice and the value available, Hyundai will remain on track to be one of the largest suppliers of electric vehicles in the country."
Keep an eye out for more Hyundai related news in our newsroom.
Why not take a look at the fantastic range of new Hyundai KONA deals we have available?