Hyundai Tops Desirability Rankings with IONIQ 5 and IONIQ Electric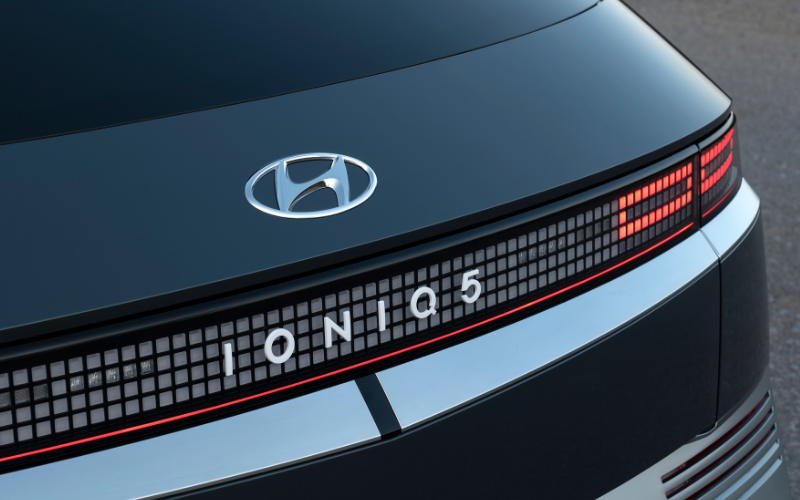 Hyundai Motor UK has come out top in two industry rankings, as consumers are increasingly looking for electrified mobility solutions that are better for the planet.
The revolutionary Hyundai IONIQ 5 has led the charge for electric vehicles in 2021 since its launch earlier this year.
As the nation faced an unprecedented fuel crisis in September, Auto Trader saw a subsequent surge in ad views for electric vehicles, with the IONIQ 5 topping the charts. New and used electric model ad views increased by 28% and 61% respectively across the weekend where the fuel shortages hit worst, compared to the previous weekend. Four out of five of the best performing new cars on the site during this period were electric – and the Hyundai IONIQ 5 came out top.
Manufacturers have worked hard to shift customer perceptions of electric vehicles in recent years, no more so than Hyundai, with the launch of 'cool' and aspirational models, such as the IONIQ 5.
Additionally, leading auction specialists Aston Barclay graded the UK's 25 'most desirable' used cars, and for the first time an electric model topped the rankings – the Hyundai IONIQ Electric, which was the most in-demand used vehicle across physical and digital auction channels during October. The index was based on key metrics such as web views prior to sale and number of bids per sale.
The data from Auto Trader and Aston Barclay shows that interest in zero and low emission vehicles is growing, as consumers become increasingly more conscious of their environmental impact.
Hyundai IONIQ 5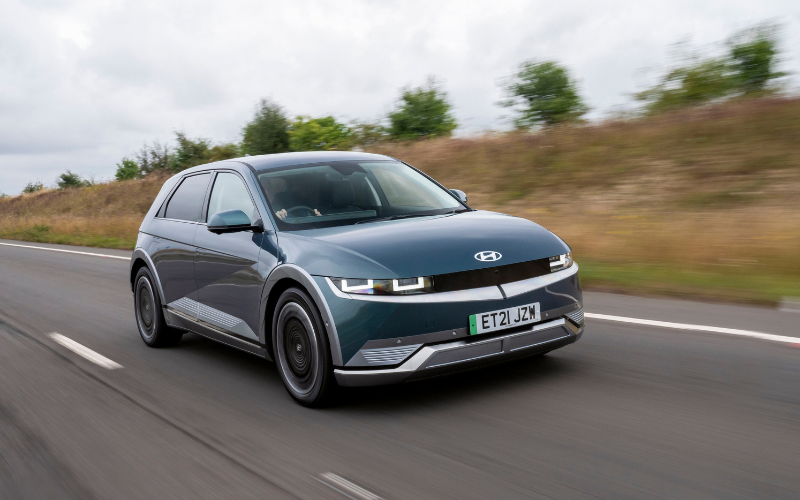 The multi-award-winning Hyundai IONIQ 5 has been hailed as the future of electric mobility.
The model's captivating design is both retro and futuristic at the same time, and it will appeal to drivers who are looking for an all-electric vehicle that has standout style and an abundance of tech, as well as practical range and charging speeds. Available in two different battery sizes, offering a choice of electric range from 238 to 298 miles, and the capability to charge the battery from 10% to 80% in less than 18 minutes - the IONIQ 5 certainly delivers this.
It also comes with the highest level of safety and driver assistance technology in the whole Hyundai line-up, making it a great zero-emissions family car.
Find out more about what makes the Hyundai IONIQ 5 so special.
Hyundai IONIQ Electric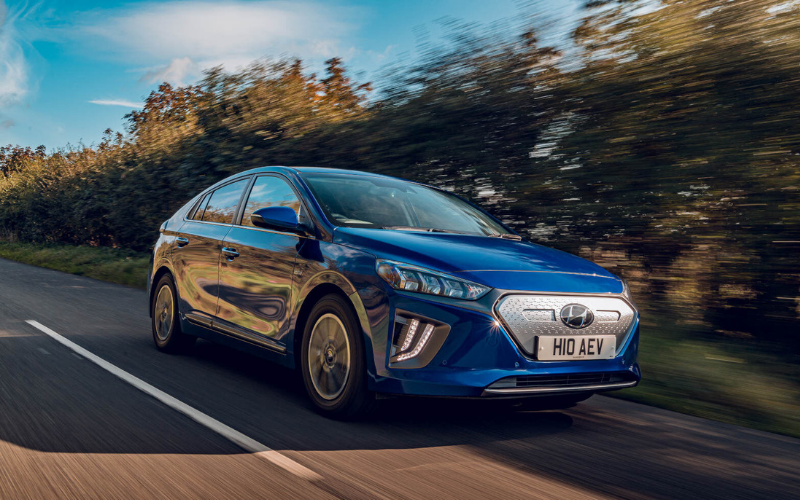 The Hyundai IONIQ Electric is an award-winning EV that charges faster than your smartphone.
With a sleek aerodynamic exterior design that delivers optimal efficiency as well as great looks - and a simple, clean and clutter-free interior, the Hyundai IONIQ Electric is truly captivating inside and out.
If you're looking for anxiety-free, zero-emission electric driving, look no further. With a range of up to 194 miles, and the ability to charge 80% in approximately 57 minutes (on a 50 kW DC charger), the IONIQ Electric has got it covered. Plus, the IONIQ Electric comes equipped with an advanced navigation system, which allows drivers to identify their nearest public charging stations, as well as guide them there.
So, if you're feeling inspired, check out the links below to browse Hyundai's leading electric models, or get in touch with your local dealership to arrange a test drive today:
Browse Hyundai IONIQ Electric Offers