IAM backs M4 bus lane scrapping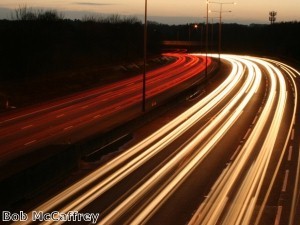 The Institute of Advanced Motorists (IAM) has backed plans to scrap the M4 bus lane.

According to the organisation, the trial suspension of the motorway lane could improve traffic on the road by opening up space for motorists.

IAM director of policy and research Neil Greig said one of the key problems with the lane was that there were no obvious park and ride links for drivers, meaning many were simply left waiting in queues in their vehicles.

Mr Greig stated that an "empty lane" on such a busy motorway was never going to be popular among motorists.

"However, no bus lanes should be removed without a full review of their congestion busting potential or the overall safety of drivers on the route. The M4 bus lane has worked well from a safety perspective," he said.

The IAM director added that the replacement lane must be closely monitored and regularly reviewed, while also commenting that park and ride services can be effective if they are easy to access.

With over 100,000 members and a team of motoring experts, the IAM focuses on improving driving and riding safety and oversees the advanced driving test.