Is the Mitsubishi i-MiEV the best option of eco-drivers?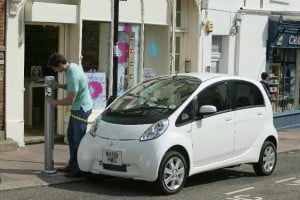 The Mitsubishi i-MiEV is among the cheapest electric vehicles currently available to motorists in the UK.

With fuel costing between £135 and £270 per 12,000 miles, the model is cheap to service because its engine only features four working parts, compared with around 300 in standard engines.

It is exempt from road tax and the congestion charge, as well as offering free parking in some areas of London, Edinburgh and Milton Keynes.

On top of this, independent advisors CAP predict that the Mitsubishi i-MiEV will retain 43 per cent of its on-the-road price after 30,000 miles.

"The Mitsubishi i-MiEV is the lowest priced mass-produced pure-EV available in the UK. Along with excellent contract hire, additional finance packages, and ultra low running costs, the i-MiEV becomes a very strong environmentally friendly proposition," the manufacturer noted.

Top Gear gave the model a positive review, calling it a "pioneer".