Motorist 'do not trust sat nav'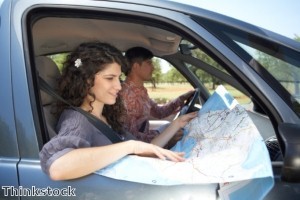 Just one in eight British drivers trust their satellite navigation system to direct them to their destination, new figures indicate.

According to research carried out by Manheim Auctions, although more than half of drivers own or regularly use sat nav, the majority do not put their faith in it without being cautious.

This may be because a third of Brits have become lost using a navigation system or had arguments with passengers, while 15 per cent have missed an important event or meeting.

Craig Mailey, client services and marketing director at Manheim Auctions, said the device had revolutionised the way people across the world travel but should be used in conjunction with common sense.

"Some destinations cannot be pinpointed exactly and we've all heard horror stories of people stuck in dangerous places because they've only paid attention to the voice and not the road around them," Mr Mailey commented.

In related news, a new survey from Swinton Commercial found that a van driver's must-have driving accessory is a sat nav system.